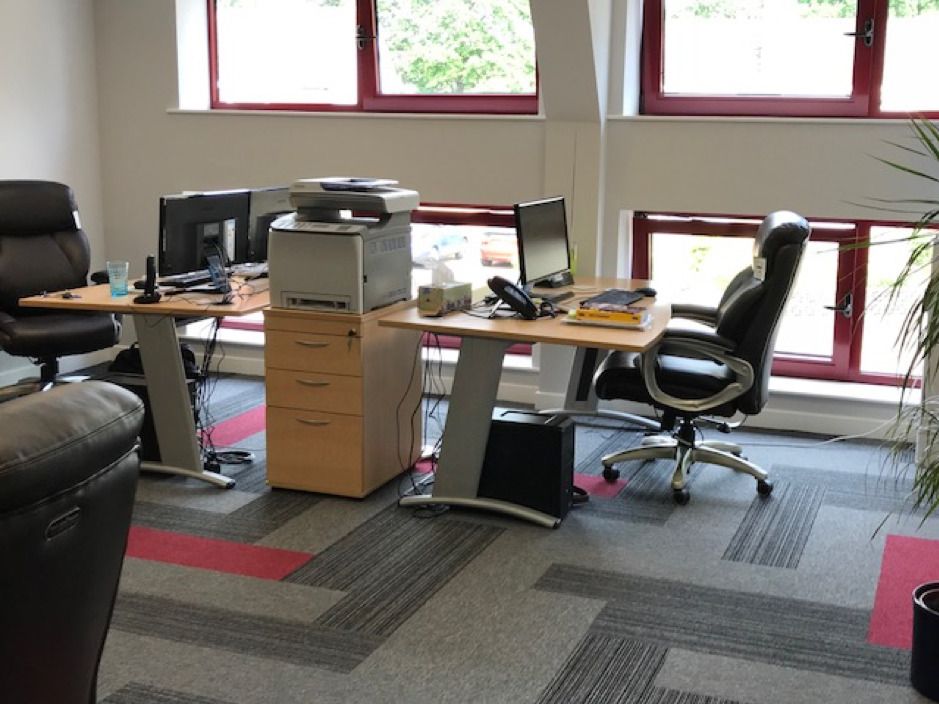 Thu 14 Jun 2018
BM Engineering: The Big Build – Phase 6
We have officially moved into our new offices and we couldn't be happier with them! The carpet, furniture and paintwork all fit in with BME's brand colours and the panoramic windows let in copious amounts of natural light. We had a smooth change over with all the telephones and computer systems, which came as a great relief.
The warehouse is almost complete and we are anticipating its completion by the beginning of July. Everyone at BM Engineering can't wait to show you the final, fully complete and ready for action building in our next and final Big Build blog post. Stay tuned!
If you would like to hear more about BM Engineering's Big Build, or are interested in the products we can supply your business, contact us today on 0141 762 0657 or via email at  sales@bmengineering.co.uk.