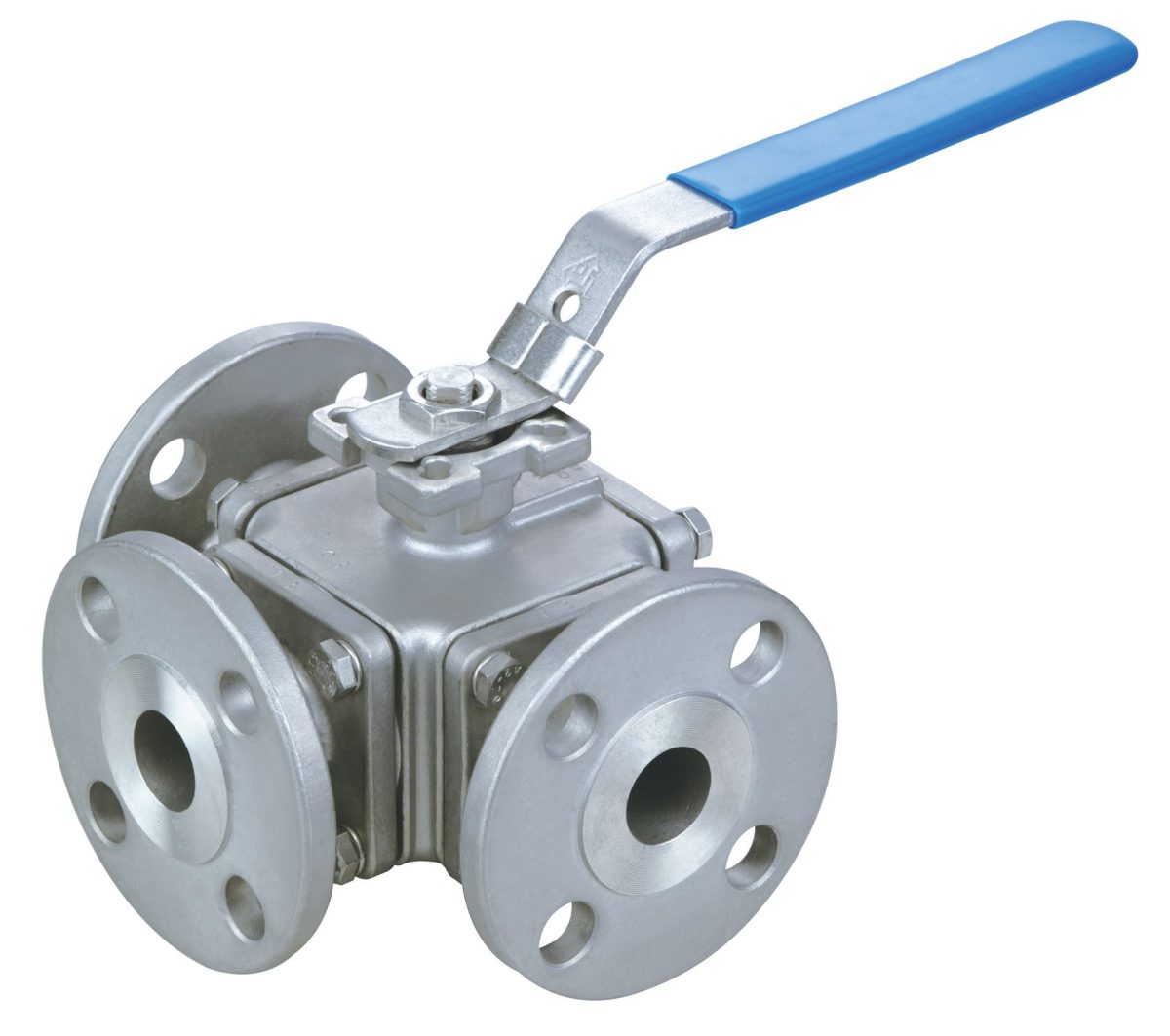 Thu 19 Jan 2023
How does a 3-way ball valve work?
Ball valves are used to control the flow within an application. In some instances, a three-way ball valve is required. How does a 3-way ball valve work, though? Continue reading this helpful guide from BM Engineering to find out everything you need to know about 3-way ball valves, including how they work and what types there are.
What is a 3-way ball valve?
A three-way ball valve is classed as a multi-port valve. Four and five-way valves are also available depending on the application requirements. Three-way ball valves have three ports, or openings, that are connected to piping or tubing for gas or fluid to flow through them.
The ports are usually described as one inlet and two outlets or one outlet and two inlet ports, depending on the flow direction through the valve. Three-way ball valves are extremely popular because they're a simple way of providing both shut-off and flow direction control in a single valve body.
Types of three-way ball valve
There are two types of three-way ball valves: L-Port and T-Port. The "L" and "T" refer to the shape of the opening in the ball within the valve.
An L-Port is primarily used for diverting flow either in one direction or another. A T-Port can allow for many different configurations, depending on the set up of the ports.
T-Port ball valves can also mix flows by sending flow to or from both ways of the Tee.
How does a three-way ball valve work?
A ball valve works by turning a handle in a 90° direction to open or close the valve, controlling the flow within. A three-way ball valve works in a similar way; turning the handle rotates the ball inside the valve body. This aligns the hollowed-out centre of the ball with the inlets and outlets of the valve.
In an L-Port valve, the fluid is sent through at 90° from one port to another. The cut-out of the ball in a T-Port valve can send the fluid from one port to another. But it can also be rotated to the "T" that aligns with the shape of the valve, allowing all three ports to be mixed.
Characteristics of a three-way ball valve
In short, these are the typical characteristics of a three-way ball valve:
Open or close without friction
Single seat
Low torque
Self-cleaning
Advantages of a three-way ball valve
There are many advantages of using a three-way ball valve in your application, and they are:
Simple structure with low volume and lightweight
Low fluid resistance
Reliable sealing
Convenient operation as it can be opened and closed quickly
Wide application range from millimetres to metres
Three-way valves can be used under high pressure and high vacuum conditions
While open or shut, the ball and sealing face of the seat is separated from the media
Valves at BM Engineering Supplies
BM Engineering Supplies offers a wide range of high-quality ball valves. Our ball valves are durable and reliable and are capable of a consistent level of strong performance, even after many cycles.
Our ball valve types include:
General-purpose two-piece ball valves
Stainless steel ball valves
V-ball control valves
Heavy-duty ball valves for steam applications
If you'd like to speak to a member of our team about your application's requirements and valve specifications, don't hesitate to contact us on  0141 762 0657 or email us at sales@bmengineering.co.uk.