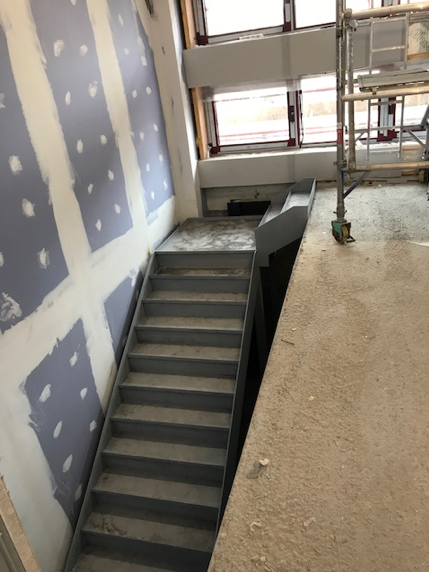 Wed 25 Apr 2018
BM Engineering: The Big Build – Phase 4
Since our last update, everyone has been very busy on BM Engineering's Big Build site. Many important elements have been fitted and the building is really starting to take shape. Below you can see the amazing progress we have made in the last few weeks.
Two new doors have been fitted at the front of the building, replacing the old ones, and a new opening is being formed further down the building for BME's main entrance. The new entrance will be BME's main access into the building once completed.
The mezzanine is beginning to look like a functioning floor since the new stairwell was fitted. The offices will be located on the mezzanine looking down at the warehouse. The long panoramic windows that will be fitted will make the mezzanine an open and bright space to work in.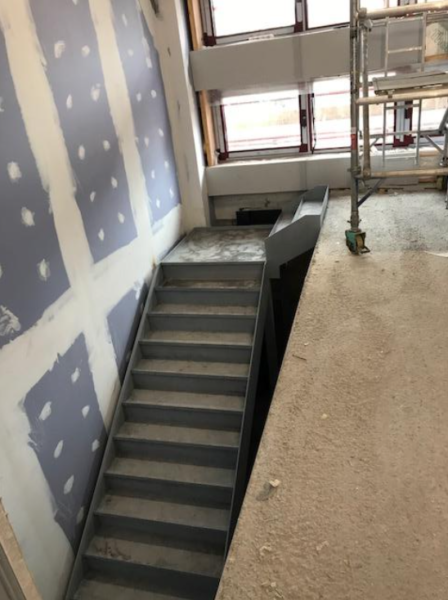 The flooring for the walkway and offices on the mezzanine is being fitted and the electrical work has started, with it running under the office floors.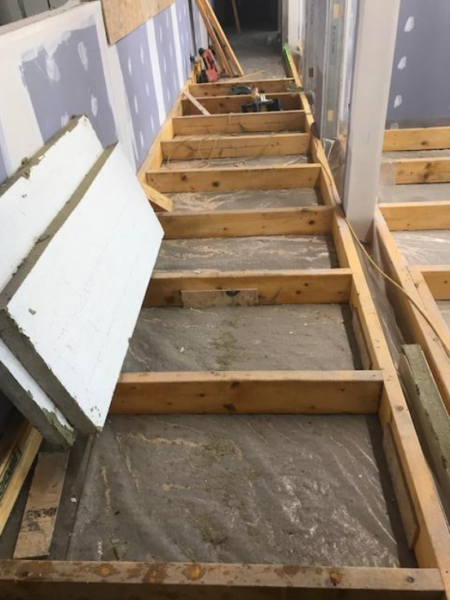 The plumbing work is also well underway for the brand-new toilets and canteen. Once complete, the canteen will be a bright communal space for our staff to enjoy their lunches and socialise.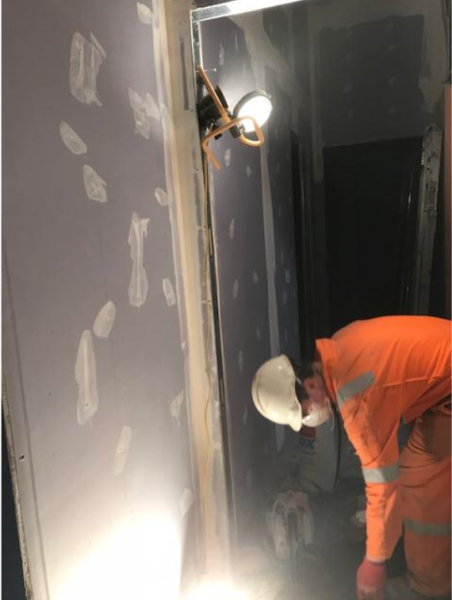 If you would like to hear more about BM Engineering's Big Build, or are interested in the products we can supply your business, contact us today on 0141 762 0657 or via email at sales@bmengineering.co.uk.