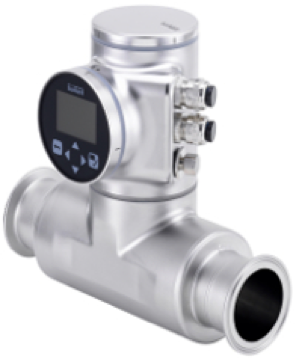 Tue 13 Mar 2018
Introduction to SAW Technology
Here comes yet another innovative step forward for technology in engineering. In this blog, BM Engineering are going to discuss SAW technology, and answer the questions: what is SAW technology and what are the benefits of SAW technology?
What is SAW technology?
SAW technology or surface acoustic wave technology is a sensor based system adaptable for many applications. It translates acoustic waves into measurements, taking away the barriers of traditional measurement systems.
What are the benefits of SAW technology?
The benefits of SAW technology begin with its adaptability to so many applications in a variety of industries. Some more vital factors of SAW technology include:
It is wireless, ensuring that it fits in the hard to reach parts of a machine, whilst providing accurate measurements without interfering with the process.
It provides innovation for many industries, being able to withstand a variety of environments whilst still being able to function and measure precisely.
When used for flow measurement, the sensors are placed outside the measuring tube, meaning that there is no interference between the sensors and the flow being measured.
SAW technology being applied to flow measurement led to advances from Bürkert and their FLOWave flow meter.
Bürkert and SAW technology
Introducing the Bürkert FLOWave flow meter, a product that utilises SAW technology specifically for flow measurement. This device is a huge leap forward for flow meter measurements, in terms of accuracy, ability and adaptability.
The first of the many incredible benefits of SAW technology in the Bürkert FLOWave flow meter is that the sensors sit on the outside of the measuring tube to interpret the acoustic waves. Because there is nothing inside the measuring tube, this takes away the risk of pressure drops, leakage problems and replacement parts and creates a more accurate and sensitive measurement. A very important feature of a clear measuring tube is that as there is no interference with the flow, meaning that this method of measuring is very hygienic. Overall the flow meter is low energy use, compact, lightweight, low maintenance and a huge leap forward for flow measurement.
For more information on SAW technology from BM Engineering, please contact us today on 0141 762 0657 or email us at sales@bmengineering.co.uk.