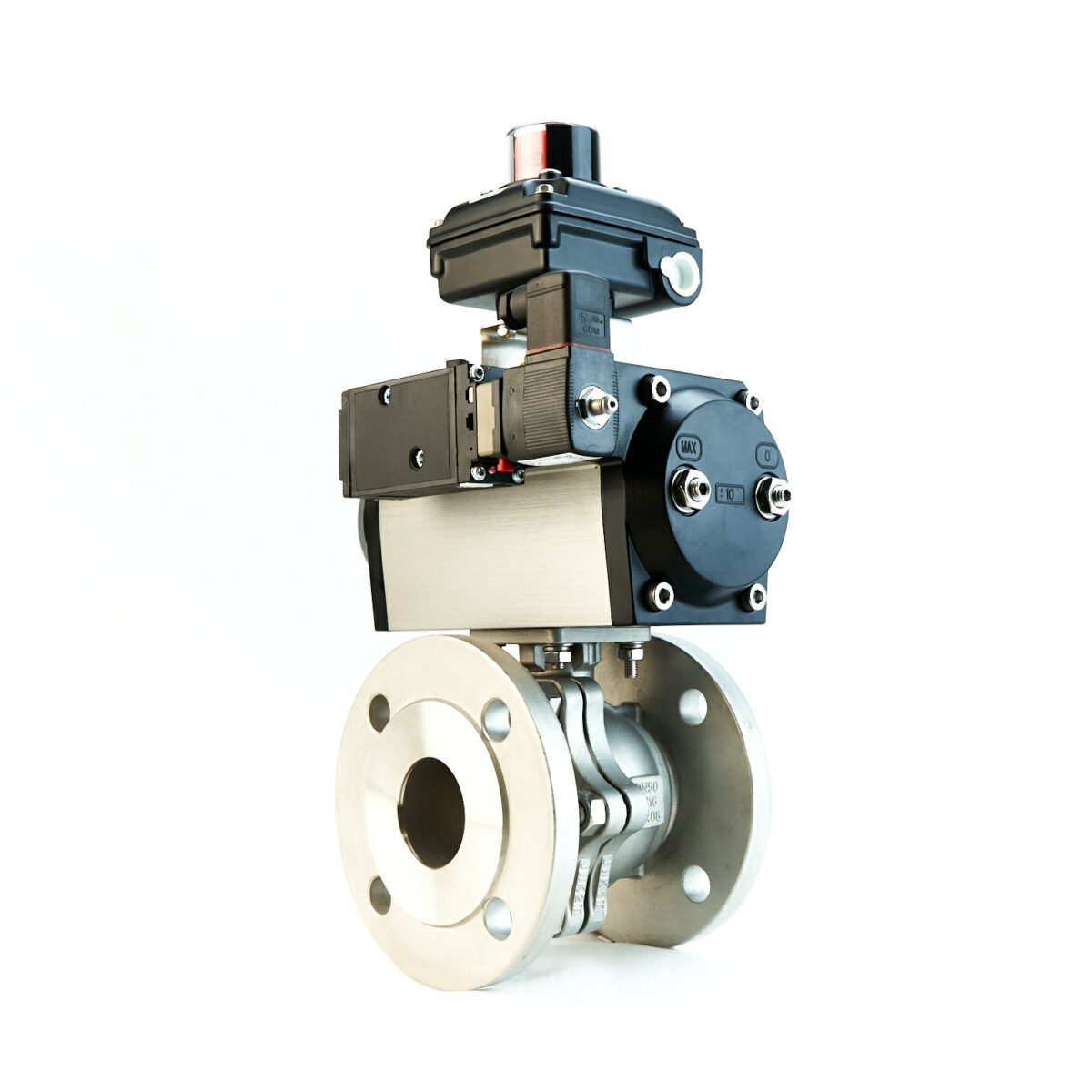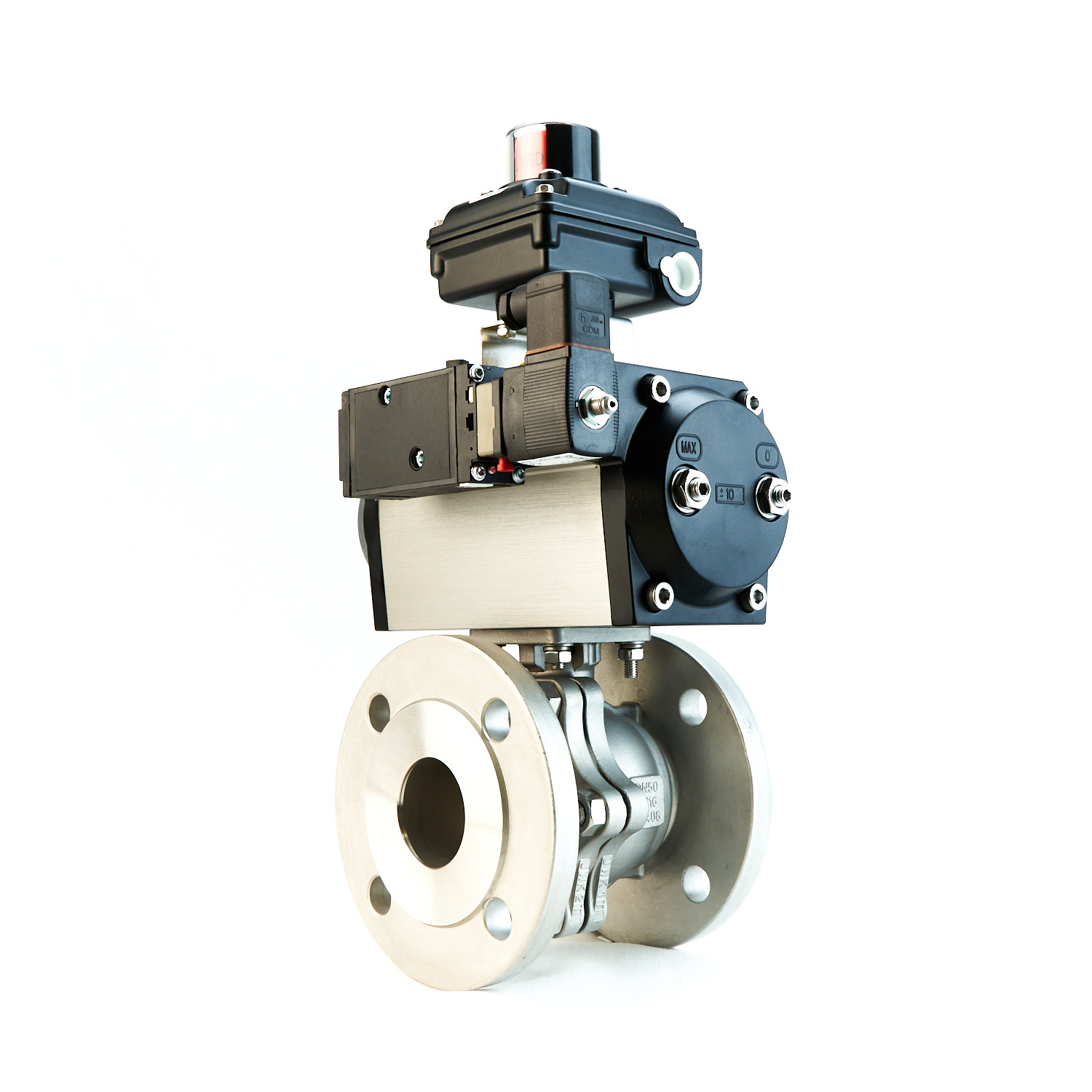 Thu 23 Mar 2023
What does a valve actuator do?
A valve actuator can be used with a wide range of valve types. They're able to be manually or electronically controlled and can be installed within a wide variety of applications and processes. What is an actuator valve, though? And what does a valve actuator do? Continue reading this insightful article from BM Engineering to find out the answers and more.
What is an actuator valve?
An actuator is a mechanism for opening and closing a valve within an application. Manually operated valves require a person to adjust and control them with a mechanism attached to the valve stem. However, electrically or power-operated actuated valves that use gas or hydraulic pressure can be controlled remotely.
Actuated valves may only be able to open and close the valve, or may allow intermediate positioning. Actuators, which are used for the automation of industrial valves, can be found in all kinds of process plants. They're used in waste-water treatment plants, power plants, refineries, food and beverage factories, and pipelines.
How do actuated valves work?
In the past, engineers and manufacturers would manually operate valves within their applications. Not only does this require somebody in attendance to adjust the valve using a direct or geared mechanism, but it can potentially be dangerous when working with large-scale valves.
Actuated valves allow a valve to be adjusted remotely and allow rapid operation for large valves while keeping all workers safe. An actuated valve can also be automated as part of an entire process.
Why are actuated valves favoured?
Automation in the process industry has become common in modern manufacturing and actuators provide the ability for valves to operate at the push of a button. Why are actuated valves preferred though?
There are a few reasons why actuated valves are chosen for many processes, such as the remote location of the valve, the valve's size, the synchronisation of multiple valves, or even security reasons to prevent potential misuse.
At BM Engineering, we stock a wide range of high-quality quarter-turn actuators which suit many valves, including ball valves and butterfly valves. We also have the ability to add control and indication features, such as position feedback and Namur solenoid valves.
How to choose a valve actuator
When deciding on which valve actuator you require for your application, there are a number of key considerations to make, which are:
Emissions

Power

Automation

Cost
Emissions
Electronically-powered actuator valves are popular because they don't require the use of supply gas. When manufacturers are trying to make their processes more sustainable, electric-actuated valves are their go-to choice.
Power
Actuators can be powered with electricity, air or fluids. The amount of electricity required for actuators is determined by the valve's size. Small valves are operated on a single-phase supply and large actuators require a three-phase supply.
To use fluids to power the actuator, you must think about the type of medium, pressure, and cylinder size. When an application has access to an air supply, a pneumatic actuator is less expensive to operate than an electric one.
Automation
Automation is another consideration as it allows you to monitor and manage all of your valves from one control point. The ability to automate valves is a major advantage for your application so consider this strongly.
Cost
The final aspect you must consider when choosing an appropriate valve for your application is the cost. Pneumatic actuators usually have a lower initial cost compared to an electronic actuator, but the latter gives significant value in terms of emissions management and improvements in efficiency thanks to the automation it offers.
Actuated valves at BM Engineering
There is an array of actuated valves to choose from at BM Engineering, like Max Air Technology's MT Series rack and pinion actuators, or Kinetrol's vane type actuators. Max Air is one of the leading brands for pneumatic actuators and offers a range of cost-effective solutions for the most complicated flow requirements, including diverting and multi-port flow applications. Plus, Kinetrol's patented design promises the most reliable ¼ turn actuator on the market today.
To find out more about the range of actuated valves available at BM Engineering, don't hesitate to contact us today on 0141 762 0657, or email us at sales@bmengineering.co.uk.