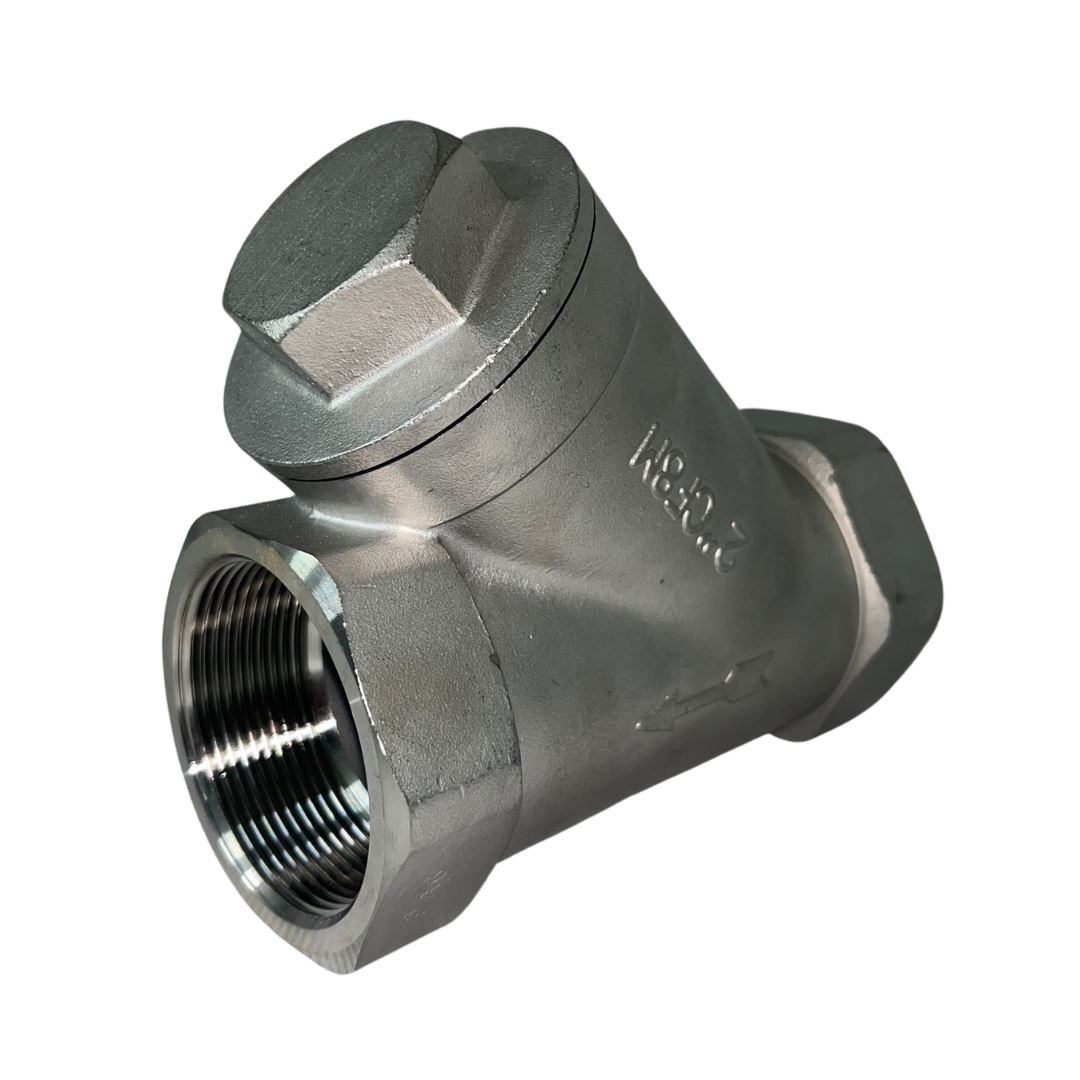 BSP Y- Type Strainer, St/st Screwed
SKU: BSP-screwed-Y-Type-Strainer
---
Stainless Steel Y Type Strainer Screwed
Our Stainless Steel Y Type Strainer Screwed is compact and easy to clean. It's designed with a removable drain plug, 316 Stainless Steel 1mm screen mesh with 2mm pitch, and is an ideal cost-effective solution for applications that require protection against damage to valves and related mechanical equipment.
Pipeline debris like dirt and scale is often the root cause of failure, damage, energy loss, and reduced productivity. That's why our Y Type Strainer is perfect for semi-aggressive applications commonly found in the chemical and process industries.
Key Features:
Screwed BSPP and available in sizes ranging from 1/4″ up to 4″.

1mm Perforated Screen x 2mm pitch with 80 mesh inner lining (1/4″ – 2″ only).

2.5″ – 4″ sizes have a 1mm Perforation x 2mm pitch only.

Temperature range: -20°C to 180°C.

Pressure rating: 800 PSI.