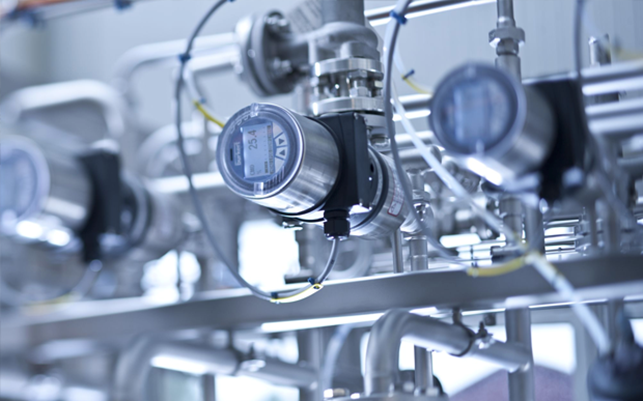 Wed 16 Aug 2023
How To Improve Distillation Column Efficiency Through Process Control
At BM Engineering Supplies we have years of experience working with the distilling industry, supplying quality products for each stage of the process. In the Alcohol industry, column distillation is used in grain distilling, as opposed to malt distilling. It is a more industrial process which can be done continuously, allowing for bigger batches to be produced.
Like any industrial process, efficiency is crucial to maintain good product quality and production levels. In this article we cover how to improve distillation column efficiency, why it's important and the products we offer to do the job. 
What is column distillation?
Column distillation is used for large scale production in many industries, most recognisably in the alcohol industry as a method for separating and purifying liquid mixtures based on differences in boiling points of the components. The process involves a vertical distillation column, which is equipped with trays or packing materials to facilitate vapour liquid contact. The column is typically operated under continuous flow conditions, controlled by the different types of valves we supply here at BM Engineering. 
The efficiency of a distillation column depends on several factors. Temperature,  composition of the feed,  design and operating condition all play a key role in its efficiency and output. The valves we supply are an important factor in carefully controlling these parameters.  
How to improve distillation column efficiency
There are many different ways of improving efficiency in column distillation. The products we supply assist in three main areas: 
Space
Space is often a limited commodity to a distillery.  Saving space in distillation columns means more efficient use of plant space. Saving space in a distillery offers the advantage of adding more systems to increase production without expanding the distillery's 'physical footprint' and the costs associated with its expansion. 
Weight
Weight savings in column distillation may lead to lower energy consumption when operated, making your systems more energy efficient and therefore more cost effective. This is due to a reduced drop in pressure and the energy losses associated with fluid flow in the column. 
Maintenance
The use of specialised valves, such as Double Block and Bleed (DBB) valves in distillation columns can make maintenance and repair easier and  more accessible to engineers and less costly when it comes to materials and installation. They offer key benefits to safety and speed of maintenance in a system.  
Why it's important
Purity 
The efficiency of a distillation column directly impacts the purity of the products obtained. Higher efficiency means better separation, resulting in purer products. Obviously in alcohol distillation, a purer product is crucial to consistency, reputation and ultimately -sales. 
Energy
Saving energy is important in any industry, due to the obvious economic benefits it brings. Column distillation is an energy intensive process, so any opportunity to reduce consumption whilst maintaining quality and production will have enormous benefits to an organisation. 
Sustainability
Going hand in hand with the reduction of energy consumption and associated costs is the reduction of an organisation's carbon footprint. BM Engineering supplies have worked with distilleries producing some of the world's leading alcohol brands and helped them to reach their sustainability goals.  
How BM Engineering Supplies can help
We've worked with some of Scotland's largest distilleries. Our extensive knowledge and years of experience working with the distilling industry ensures we are able to supply the correct product for each stage of the process, from malting through to maturation. 
We have high-quality equipment from some of the world's leading brands to match your precise distillery demands, such as 8", 10" and 12" Zwick double block and bleed valves for steam lines. These units combine all block and bleed components into a single unit, minimising the risk of leak paths to the atmosphere while providing significant weight savings.
Get in touch
If you want to find out more about how to improve distillation column efficiency, get in touch today. Take your distillery to the next level, either for improved efficiencies or for innovation and development, get in touch with BM Engineering on 0141 762 0657 or email us on sales@bmengineering.co.uk You can also view our distilling industry equipment online.