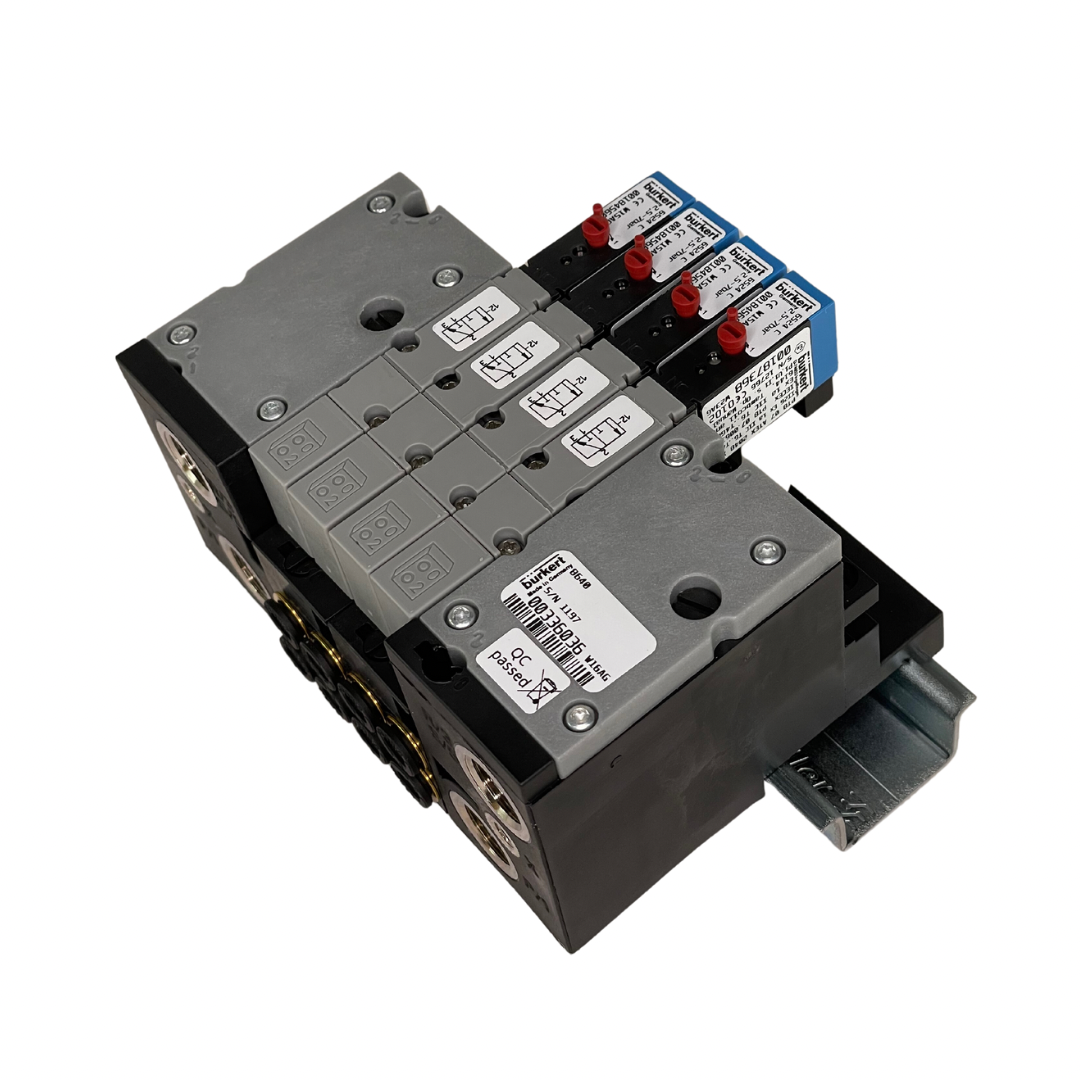 Burkert Type 8640 Exi Solenoid Valve Block
SKU: 336036
Weight: 0.8kg
---
Burkert 8640 Exi Solenoid Valve Block. 4x 6524 3/2 Normally Closed Intrinsically Safe Solenoids. 11mm Width. 6mm Tube Process Connection A/B, G¼" Port connection P/R. ATEX 2G Ex ia IIC T6 . Requires type 2505 wired cable plugs (available to purchase separately in 1m, 3m or 5m length).
Bürkert valve islands have been designed to offer a modular solution to complex control problems. Our innovative range of valve manifolds allow you to integrate multiple high-performance valves and remote electronic I/O and fieldbus modules into one compact, and extremely flexible, process actuation and control system.
With its modular construction and combination of pneumatic and electrical interfaces, the Type 8640 valve manifold is designed to solve a wide range of complex control problems. Two to 24 valve functionalities can be realised as a result of combining a row of pneumatic modules and valves. Bodies and connection modules are constructed of high-quality polyamide plastic and are quick and easy to assemble thanks to the built-in snap connectors.
Features and benefits
Compact design.
Modular configuration.
Higher flexibility in control cabinet due to AirLINE Quick.
Simple exchange of valves (with option "P-shut-off" – also possible during operation).