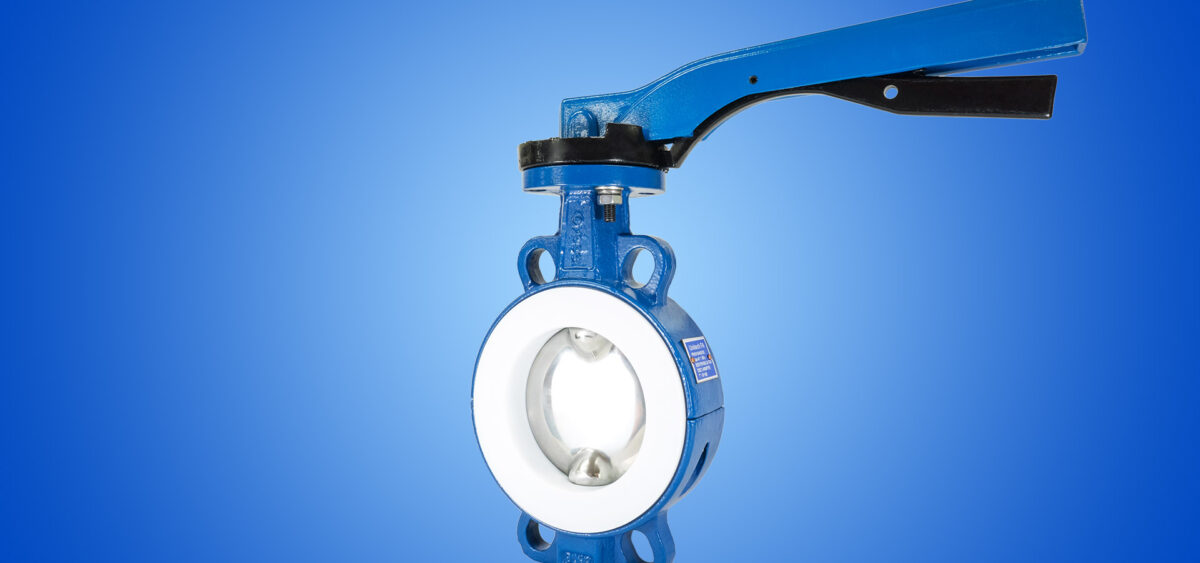 Mon 14 Aug 2023
What Are The Main Uses Of Butterfly Valves?
Industrial valves are used to control the flow of gases, liquids and slurries. They are a key part of many industrial systems as they provide stability and reliability to the process via the control of pressure, flow rate and flow direction of the media.
Here at BM Engineering we supply different types of valves that can be used across a wide range of industrial applications. In this article, we're going to be looking at butterfly valves and we will be answering the question, what are butterfly valves used for? Read on to find out more about what they are, how they work, and what they can be used for.
What is a butterfly valve?
Butterfly valves are a type of quarter turn valve used to control the flow of media in an application. They are so called because of the way in which they operate, by using a disc (mimicking butterfly wings) connected to a central rod which turns to open or close the valve as desired.
Butterfly valves have many advantages. Due to their simplicity in design and operation, they are generally cheaper than other valves and require less maintenance. They are easy to install in a system, provide quick and efficient operation, and they're available in a range of sizes.
How does a butterfly valve work?
BM Engineering supply a range of concentric and high-performance butterfly valves. Here's how they work:
A disc is located in the centre of a pipe
A rod passes through the disc and is connected to an actuator, which could be a manual lever, as well as electric or pneumatic, on the outside of the pipe.
When the lever is turned, the rod rotates the disc.
When the disc position is parallel to the pipe, the valve is fully open.
When it is turned perpendicular to the flow of media, it will either slow its flow, or close the valve completely.
Our range includes both wafer and lug style butterfly valves:
Wafer-style valves
Generally the more cost effective of the two, they are designed to sit between two pipe flanges in the application, connected by bolts running outside the pipes, clamping the valve in place.
Lug-style valves
A more expensive option but more heavy duty, lug valves are composed of iron or steel and feature threaded lugs on the valve flanges. They can be used in end-of-line service applications, whereas wafer-style valves cannot. However, it must be noted that the pressure rating is reduced when used as an end of line valve.
What is a butterfly valve used for?
Industrial valves are used in every industry where fluids need to be controlled. They are particularly adaptable due to their simple design, durability and high levels of resistance to corrosion. Butterfly valves are suitable for use in diverse industries and applications including:
Pharmaceutical and chemical industries
Fuel, oil and gas supply
Food and beverage industry including distillation and dairy services
Water supply, wastewater treatment and sanitation
Fire services
Renewable energy industries
BM Engineering is a valve supplier to each of these industries and more, working with valve manufacturers who specialise in developing products specifically applications suited to these environments.
Conclusion
We have partnered with the most respected butterfly valve manufacturers in the industry. This enables us to supply an extensive selection of reliable and durable concentric and high-performance butterfly valve products, including triple offset butterfly valves, which are a lightweight and more affordable alternative to many other types of valve.
These easy to install valves offer significant cost-savings compared to a ball valve, especially at larger sizes. We can also supply actuated butterfly valves on a next-day basis for use in applications where automation is preferred or necessary. Our actuated packages include AtEx Exi and Exd, AS-i and 4-20mA control options and can be assembled, tested and dispatched on a same-day basis. We also supply butterfly valve spares to help with maintenance in your applications.
Get in touch
If you need to find out more about our products and services, contact us. You can email us at ssales@bmengineering.co.uk or give us a call on 0141 762 0657.
Our knowledgeable and friendly team are on hand to answer any questions you have and make sure you get the equipment for the job!