Bürkert Distributors
In today's competitive market you need to have partners that you can trust, who are going to supply the most reliable products and systems. Bürkert fits that description to a tee, which is why we stock such a large array of Bürkert products. This page highlights why we believe so strongly in the brand and gives you a brief overview of some of their high-quality instrumentation.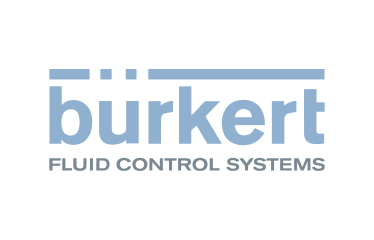 Who are Bürkert?
Having been established for over 40 years in the United Kingdom and Ireland, Bürkert has worked hard to develop and build an experienced premier and partner distribution network. BM Engineering Supplies and Bürkert have a long established distributor partnership, which means you do not have to look far to source Bürkert's cutting edge instrumentation.
Why we choose Bürkert products
Bürkert's expertise in the fluid control sector means that whether your application is filling, level, flow, pressure or temperature, together we can offer you a solution and a uniquely comprehensive range of Bürkert products to handle it. These include solenoid, process and analytical valves, pneumatic actuators, sensors and controllers.