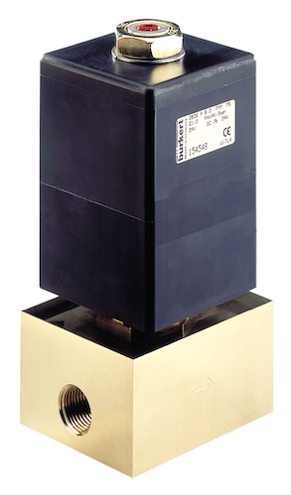 Fri 19 Jan 2018
Bürkert direct acting solenoid valves boost car plant efficiency
With a few innovative valve solutions form fluid control specialists, Bürkert, the Nissan plant in Sunderland were the proud recipients of an electronic control solution that replaced that manually adjusted flow control valves and boosted efficiency and reliability in the process. Little wonder that BM Engineering Supplies recommends Bürkert valves.
Every year, more than half a million cars roll off the assembly line at Nissan Sunderland. Two parallel assembly lines manufacture a variety of models that require the engine plant to synchronise with the car production lines. The engine line has to change model production on a regular basis. It is supplied by the engine casting plant, which uses several different production processes to produce three different petrol engine models.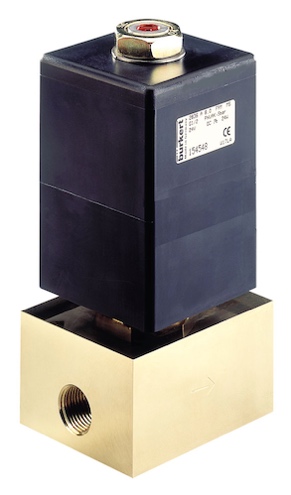 Caption: Type 2836 – Direct-acting 2/2 way Solenoid Control Valve
Bürkert direct acting solenoid valves
Design engineers from Bürkert assessed the requirements of a new cooling system and the current control infrastructure. They suggested installing the Type 2836 proportional valve, which would be controlled through the Type 8605 pulse-width modulated (PWM) controller. The engine component cooling process is controlled by a PLC that uses a proportional-integral-derivative (PID) controller to precisely set and monitor the flow rates of the cooling system.
The Type 2836 solenoid control valve is a direct acting valve which can be made from brass or stainless steel, depending on the application. Capable of handling pressures up to 25 bar and available with a range of orifice and port connection sizes, the Type 2836 can be designed to meet a wide range of requirements. 
Proportional valve package improves efficiency
The PWM controller can either be combined with the valve itself, or, as in this case, mounted in a separate enclosure and connected to the valve by a control wire. This range of options is designed to ensure that different environments and control arrangements can be accommodated. The input signal can be configured from a range of options including 0-20mA, 0-5V, 0-10V or 4-20mA as in this case.
The completed design has greatly improved the accuracy of the flow control system as well as significantly reducing the time taken to change the various settings to prepare for the next engine type. In doing so, the facility for applying even tighter quality control parameters has been added and the total efficiency of the engine casting line has been improved.
We can take care of your solenoid control valve requirements
BM Engineering can take care of all your Bürkert valve requirements. The direct-acting proportional valve Type 2836 works as an electromagnetically actuated control valve in applications with relatively highflow rates and the valve is normally closed. It works in an operating pressure range of 0 … 25 bar and with orifice sizes 3.0 … 12 mm. Speak to one of our advisers today to find out more about this and any other of our Bürkert valves.
Speak to BM Engineering Supplies today about our complete range of Solenoid Valves by calling 0141 762 0657 or email sales@bmengineering.co.uk.