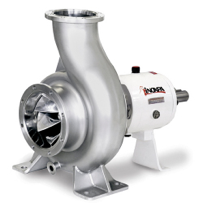 Thu 18 Jan 2018
BM Engineering has all the ingredients for Brewing and Dairy applications
Over the course of our 40 years of experience, we have learnt a thing or two about supplying instrumentation for the unique requirements of the Brewing and Dairy applications. As a result, we are pleased to provide specialist Brewing and Dairy expertise. As such, we've partnered with industry giants Bürkert and Inoxpa, for all our top of line Dairy and Brewing products. 
The dairy technology and brewing technology from these instrumentation heavyweights allows us to provide the best available products for brewery and dairy applications. In this article, we will take a look at this range of technology and give you an in-depth look at some of our best-selling products.

Dairy Technology
Bürkert AIRLINE System for automation in the dairy industry
If you're looking for a control system that is extremely flexible and compact, then look no further than the Bürkert AirLINE Control System. This high-quality system integrates solenoid pilot valves, fieldbus communication and remote electronic I/O into your process actuation. With the system's modular system, AIRLINE allows for full customisation, including the ability to integrate a local MiniPLC. In short, it provides a complete solution for automation in the dairy industry.
Inoxpa Centrifugal Pump DIN-FOOD dairy technology
Inoxpa's DIN-FOOD pump is a hygienic high capacity centrifugal pump that has been designed and developed to cater for the Chemical, Food Processing and Pharmaceutical industries. With the pump's double curvature impeller, with blades and fully drainable pump, it's the perfect dairy technology.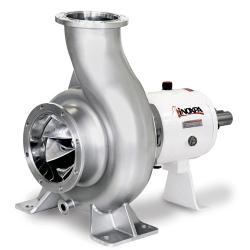 Automated Brewing
Type 2106 – Pneumatically operated 3-way seat valve ELEMENT
If you're looking for a valve that provides the highest level of process reliability and energy efficiency, then look no further than Bürkert's Type 2106 3-way seat valve. This valve comes equipped with a stainless steel body and a pneumatically operated ELEMENT actuator. The valve enables different fluidic circuit functions, such as the mixing or distributing of mediums with its interchanging of pressure and service ports. This makes it perfect for any automated brewing system.
Inoxpa Helicoidal Impeller Pump RVN
Inoxpa's RVN centrifugal pump with helicoidal impeller is one of the leading pumps for the brewing industry, particularly in wineries. With its helicoidal shape, this pump is one of the best solutions for the transfer of liquids with solid particles or medium viscosity in an automated brewing system. The shape itself ensures that the transfer of a product is gentle and clog-free, which allows solid particles to pass through the pump without being damaged.