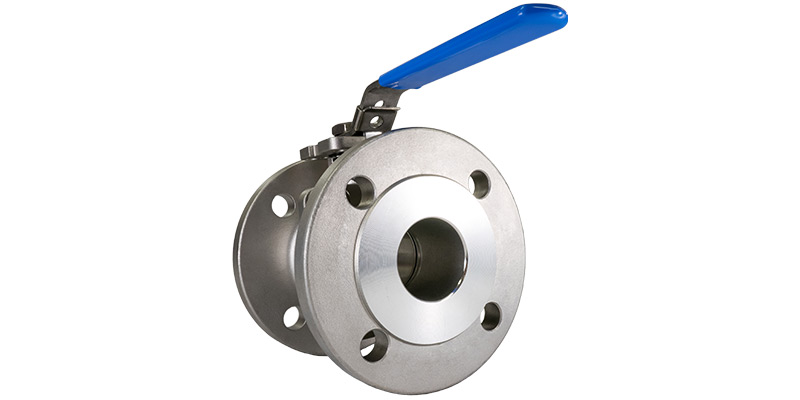 Thu 18 Jan 2018
Different materials of a ball valve
When selecting your new ball valve, it is vitally important to take into account the different materials that are used to manufacture ball valves and understand how these can variously affect performance in relation to your specific application.

"A wide range of materials are available to meet the different service conditions in which valves may be required to operate," says Daniel O. Aikhuele in an academic paper entitled 'Ball Valves, Issues and Material Selections for Manufacturing.' 
"The selection of the material used in the design of the valve depends largely on the service condition of the valve and most importantly, the manufacturing company. Like all other types of valves, ball valves can be designed with a different type of material depending on its service condition," he adds. 
Universal problems with some materials
Aikhuele continues: "However, when selecting the materials for the design of a ball valve, there are some universal problems with some of the material used for the design of the parts and they should be noted; for example, metallic balls cannot generally be leak tight as such they need a special seal around the edges of the port, the seal are normally designed from a polymeric or an elastomeric material. In order to connect the ball valve with the pipeline they are threaded or bolted as the case may be, the material for their design may be metallic or PVC (polyvinyl chloride). 
"However, some of the metals that can be used for this design include stainless, carbon steel, bronze, and a variety of other special alloys which are designed to resist the most corrosive liquids. PVC ball valves are used in situations where the liquid will not create a lot of pressure and the liquid is not very corrosive, because it cannot stand up to very intense materials or treatment.
"For most application and non-corrosive duties, carbon steel is normally used for pressure retaining boundary. For high temperature application creep resisting, alloy steel may be specified. Alloy steel, stainless steel, nickel alloys, plastics, rubber lined or other special materials may be required on corrosion services or where there are clean or special requirements," he concludes.
BM Engineering Supplies stocks ball valves

BME stock a wide range of ball valves, from quarter-inch to six-inch at our works in Bishopbriggs. From general purpose two-piece ball valves, v-ball control valves, hygienic valves, to heavy duty ball valves for steam; we have a variety of sizes, end connections and materials to suit many applications. We also stock globe valves up to six-inch in size, and can supply many size and material variants on a next-day basis.
Speak to one of BME's knowledgeable advisers about your ball valve requirements today by calling 0141 762 0657 or email sales@bmengineering.co.uk. For more information please visit www.bmengineering.co.uk.test.