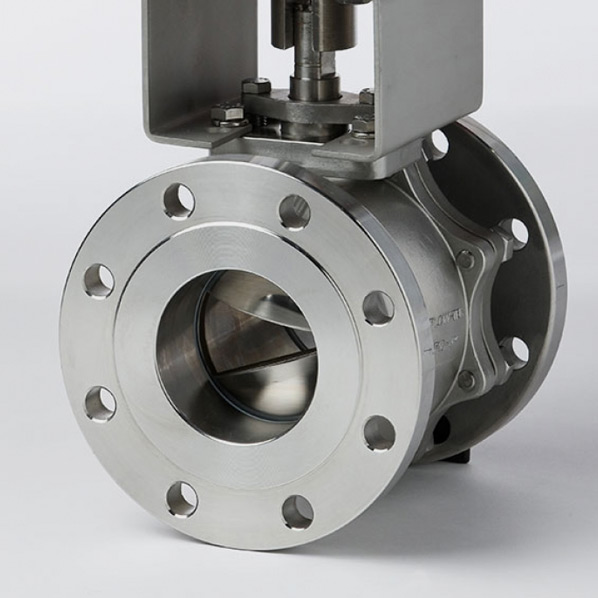 Thu 18 Jan 2018
What is a v-ball control valve?
Regular ball valves are trusted far and wide by a multitude of industries. Now, v-ball control valves have resulted in new standards of flow control, as BM Engineering Supplies explains. 
What is a V-Ball control valve?
Standard round ported ball valves continue to be used for a range of control applications. However, the advent of v-ball control valves has resulted in new standards of flow control across the board. When compared to similarly sized globe valves and segmented control valves, these quarter turn control ball valves offer a more compact, lighter and more cost-efficient alternative.
V-ball control valves offer fast response times to control signals and bubble-tight shutoff with zero leakage. Other benefits include superior repeatability, high flow capacity, ease of maintenance, the ability to function with fluids containing solids, and exceptional interface with PLCs and computer command signals.
V-Ball Valve applications
V-Ball valves are used in many applications and markets. These can include transmission and storage, gas processing, and industrial, to name but a few. V-Ball valves are also commonly used in water treatment, food processing, acid transfer, agriculture, bleach chemicals, leaching acid, waste processing and pharmaceuticals.
BM Engineering Supplies caters for industries requiring a hygienic application
Scott Miller, Sales Engineer at BM Engineering Supplies, said: "BM Engineering is able to cater for many industries that require a hygienic application, such as the food and drink, pharmaceutical, dairy and cosmetic sectors.
"We hold stock of ball, check and butterfly valves with either weld or RJT Male ends that are suitable for hygienic use. We are also able to supply various filters such as Y-strainers, angular and straight filters; ball, butterfly, non-return, diaphragm, single seat, mixproof and safety valves as well as sight glasses, pumps, mixing equipment and skids for CIP."
Speak to one of BME's knowledgeable advisers about your v-ball control valve requirements today by calling 0141 762 0657 or email sales@bmengineering.co.uk. For more information please visit www.bmengineering.co.uk.test.