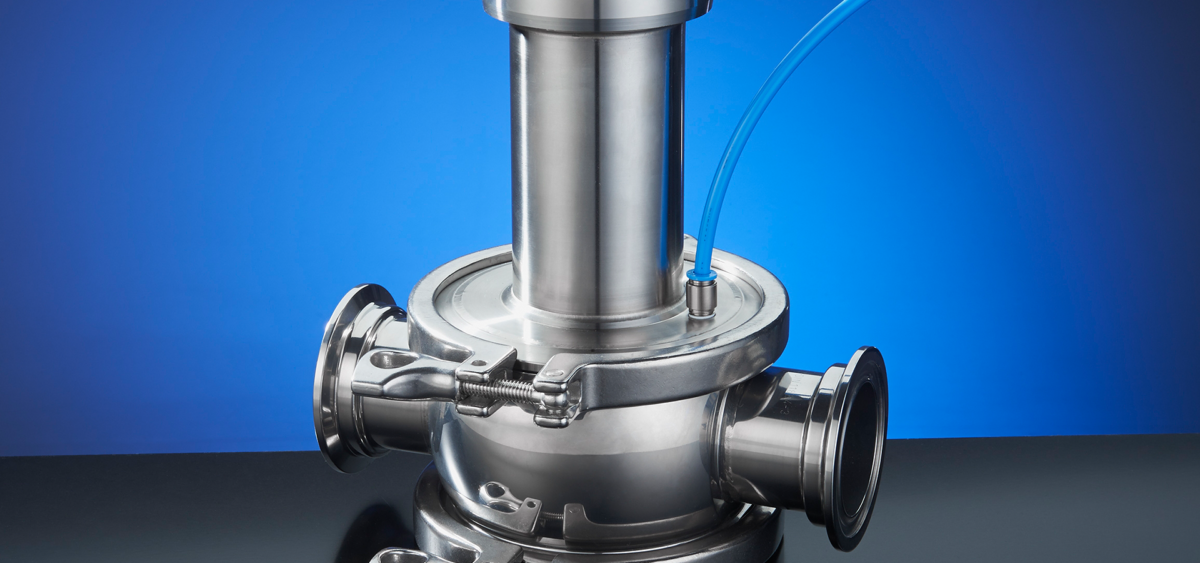 Thu 18 Jan 2018
Distributed valve controllers for Food and Beverage applications
BM Engineering Supplies details the benefits of distributed valve control for Food and Beverage applications, with a particular view to Bürkert's range of valve controllers and positioners. 
Why use distributed valve controllers?

Historically, plant design engineers would centralise pneumatic control, using a valve island within a control cabinet, as opposed to using distributed control. Often, the valve enclosure would be positioned a considerable distance from where the pilot valves or actuators would be placed in the plant. 
The subsequent result invariably involved a long pipe run that extended several metres or more from the valve island to the valve head. Consequently, the valves venting cycle can exhaust more air than is necessary. This is one area of pneumatic energy saving that has huge and unexploited potential.
What are the benefits of distributed valve control?
Bürkert has a solution with their range of valve controllers. Developed specifically for the Food, Beverage and Pharmaceutical industries, these valves provide a distributed method of opening and closing process valves automatically. This eliminates the wasteful venting of control air associated with pneumatic tubing between the process valve and its control solenoid valve.
The Bürkert valve controller is mounted directly above the valve body and this close coupling ensures that there is little or no distance between the actuator and the valve that it is piloting. This eradicates air bleed and completely seals the unit.
In such a distributed control system, the pneumatic pressure input supply feeds directly into the valve head. The control signal is supplied from a local closed loop control sensor or from a switch. Otherwise a PLC or other controller can be connected directly into the valve via a control bus such as DeviceNet or AS-Interface. 
Multipole (parallel) connection directly into the valve is also possible. The valve control heads use pneumatic and electrical control components, thus providing options for position feedback. There is also an ATEX-approved version and/or Fieldbus interfaces for AS-Interface or DeviceNet.
Digital positioners can lead to significant savings
The deployment of digital positioners with integral solenoid valve control heads can also lead to significant savings in the cost of generating compressed air. This approach tends to ensure zero-air use in the valve's stable state.  
Process valve positioners incorporating pneumatic flapper-nozzle systems promote air to be bled constantly even when the valve is at rest. This can amount to the equivalent of 0.75kW (one-horsepower) of compressed air wastage for every ten to twenty valves in operation. For a sizeable process plant, that can soon add up to a considerable amount of wasted energy.
Bürkert's valve controller range come with the optional extra of an embedded PID process controller. This works in conjunction with the positioner to provide a fast-acting, distributed control loop with the associated process sensor. This type of distributed control option offers the benefit of being far simpler because it cuts down on unnecessary components and wiring.
Speak to one of BME's knowledgeable advisers today by calling 0141 762 0657 or email sales@bmengineering.co.uk.