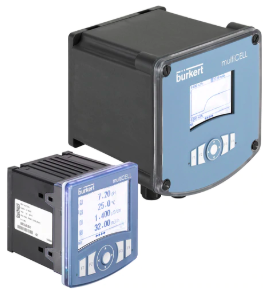 Fri 22 Mar 2019
No nonsense Bürkert products for the Food and Beverage industry
Bürkert manufacture only the highest quality engineering products, designed to suit almost every application within most industries. When it comes to the Food and Beverage sector, components have to be hygienic, robust and hard-wearing, which is where Bürkert steps in with their no-nonsense food industry equipment – showing everybody how it is done. Here at BM Engineering, we delved deeper into why we proudly supply the entire Bürkert range.
Food industry equipment to be proud of
Manufacturing food within the Food and Beverage industry has to be taken seriously, as lacking hygiene standards could result in very serious consequences for consumers. Thankfully, Bürkert are expert food industry equipment manufacturers, with an extensive range of products to fit every application within this sector. 
Whether it be General Purpose Solenoid Control Valves – which can be customised to fit your specific needs and have electromagnetic electromotive drives – Motor Driven Control Valves or General Controllers, Bürkert will have you covered, and BM Engineering only want to supply you with the best.
BM Engineering also stock their filtration models, which feature a hugely unique design, and contain hollow fibre modules for micro and ultrafiltration – ensuring the highest standards of hygiene and cleanliness, essential when it comes to food industry equipment. 
Bürkert PH measuring systems
Bürkert's Type 8201 is specially designed for ultra-hygienic operations and can measure liquids with a PH of between 0-12 with temperatures of up to 140 degrees. As working within the Food and Beverage industry would mean the use of many active ingredients, usually, at very high temperatures, this no-nonsense measuring system would alleviate a huge amount of hassle and worry. 
Its sterile design means that contamination is not a possibility, and it has an impressive tolerance to chemicals. Its 'unbreakable' design would mean saving a substantial amount of money that would ordinarily be spent on maintenance, repairs and eventually replacements – making it extremely cost effective. With many other successful PH systems in their midst, it is unsurprising that these products are in such high demand from BM Engineering.
Bürkert PH transmitters
Bürkert doesn't just stop at PH measuring systems, but take their food industry supplies one step further with advanced PH transmitters. For example, the Type 8619 multiCELL – multi-channel and multi-function transmitter is just one of the outstanding products from the transmitter range. 
It and the rest of the range is renowned for being simple and easy to use, and is compatible with the most common flow and conductivity sensors, giving it the edge over having to buy several different components to fulfil one task. 
This particular device has been described as 'ideal' when it comes to the measurement and control of the PH of food-based plants, making it the obvious choice for people involved with the Food and Beverage Industry. It contains an Industrial Ethernet option and has a large backlit display, making it accessible for most people to use. 
For more information on these products or to make your purchase today, please visit the Bürkert site at https://www.burkert.co.uk/en or alternatively give them a call on 01285 648 720.