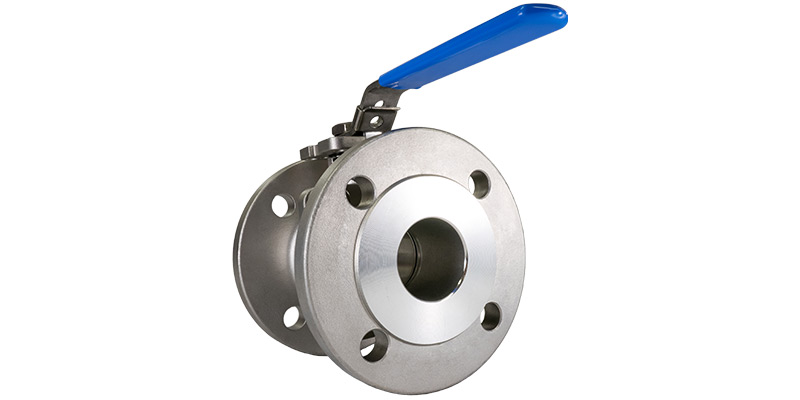 Wed 22 Mar 2023
How to stop a ball valve from leaking
Because ball valves work with a lot of media on a daily basis, there can often be a risk of leakage. Despite ball valves typically being extremely tight and reliable, there can, occasionally, be a leak. If you'd like to find out how to stop a ball valve from leaking, continue reading this helpful article from the experts at BM Engineering Supplies.
Reliable and durable
Ball valves are often the go-to options for many applications requiring valves that deliver high reliability and durability. They are one of the most effective types of valves available and require little maintenance due to them having fewer components than many other valves on the market.
It is estimated that the lifespan of a valve should be around 100,000 cycles, depending on the application. This has long given them a reputation for safety and reliability, so it can be surprising if a leak is found.
First steps in how to stop a ball valve from leaking
The first thing you must do when trying to prevent leakages from your ball valve is to check everything before purchasing. Ensure that the ball valve you're looking to purchase is the correct one for your application.
This step is essential because installing the wrong valve into your application can create problems immediately.
 There are many variations on types of ball valves:
Full-bore

Reduced Bore

V-Port

Floating Ball

Trunnion mounted
Now you've chosen the correct ball valve for your operation, you must also check the operating pressure limit. To avoid leakages in your system, the operation limit of the system should not exceed what the valve is capable of handling.
To find out ball valve operating pressure ratings, check the valve's Maximum Allowable Working Pressure (MAWP).
Common ball valve leakage problems and solutions
Here is a list of the the different types of leak from your ball valve:
Leaking from seat seal (i.e the valve is passing)

Leaks from the stem seal
Valve is passing
Wear and tear on the seats of a ball valve can mean that there is not a perfect seal when the valve is in the closed position. This can be caused by dirt or foreign objects in the pipeline which might have caught or scratched the seat and created a pathway for the fluid to pass through. In this instance, the valve seats will need to be replaced.
How to stop a ball valve from leaking in this instance:
Ensure the line is free from contaminants by using a filter or a strainer.
Strip the valve and inspect the ball, body gasket and seats for wear. Replace any worn components that are causing the leak.
Leak from the stem seal
If the valve stem seals happen to degrade, this will lead to a leak through the valve stem. This can be the cause of excess heat, or media that isn't suited to the valve materials.
In this case, strip the valve and carry out a replacement of the stem seals.
Valves at BM Engineering Supplies
BM Engineering Supplies offers a wide range of high-quality ball valves. Our ball valves are durable and reliable and are capable of a consistent level of strong performance, even after many cycles.
Our ball valve types include:
General-purpose two-piece and three-piece ball valves

Stainless steel ball valves

V-ball control valves

Heavy-duty ball valves for steam applications
If you'd like to speak to a member of our team about your application's requirements and which valve would be best suited for you, don't hesitate to contact us on 0141 762 0657 or email us at sales@bmengineering.co.uk.