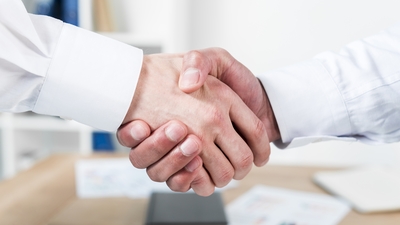 Wed 17 Apr 2019
BM Engineering announces partnership with SOMAS Instrument AB
BM Engineering is extremely happy to announce that developers of control and shut-off valves, SOMAS Instrument AB, are joining our product family. Renowned for their SOMAS Butterfly Valves and SOMAS Ball Valves, SOMAS products bring an extra dimension to our already impressive stock of world-class valve products.
About SOMAS Instrument AB
SOMAS Instrument AB is a leading manufacturer of control and shut-off valves. They pride themselves on using only the finest, acid-proof stainless steel, for a truly resilient finish. This ensures that all of their products are extremely robust and capable of withstanding demanding operational environments.  
Located in Säffle, Sweden, this family-run business is managed by Peter Hägg (Managing Director) and Lars Hägg (Purchasing Manager). Forming strong company relationships with family businesses has always been something BM Engineering has been passionate about, as their hard work and wholesome values resonate with our own values as a fellow family-run business.
SOMAS Instrument AB has amassed over 70 years of experience in the manufacturing industry. This longevity and knowledge was another appealing factor in our decision to partner. 
SOMAS ball valves and SOMAS butterfly valves
SOMAS ball valves are renowned for their ability to maintain the flow of any gas, water or steam. No expense is spared when creating these products, which are made of highly resistant stainless steel. If it's quality and durability that you're looking for in a ball valve, then SOMAS valves deliver both in abundance.
SOMAS butterfly valves are another of their highly regarded valve products. Offering virtually maintenance-free operation, these reliable valves guarantee a long and cost-effective service life. Which are exactly the kind of benefits that we look for in our products and have become famed for here at BM Engineering. Versatile SOMAS butterfly valves are suitable for a wide range of heavy-duty applications, including mining industries.
For more information about any of our SOMAS products, please contact us at 0141 762 0657 or email us at accounts@bmengineering.co.uk.