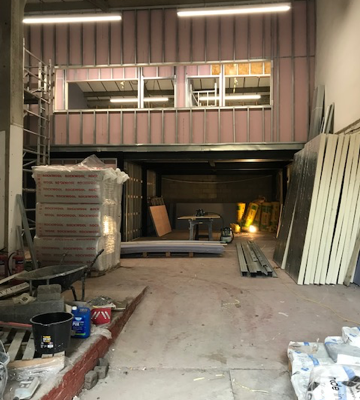 Tue 20 Mar 2018
BM Engineering: The Big Build – Phase 3
It's been tough battling through all the snow, but we seem to be back on track. What a difference a week without adverse weather has made to the progress of BME's Big Build! The improvements in weather have enabled us to push things along at a much quicker rate. Read on for our latest progress update with accompanying images.
We have now started rough casting on the back wall. This will look exceptionally good when dried in. The dark colour adds to the overall aesthetic of the building and we are hoping that it will leave a sharp, sleek finish.
The gable end's new cladding is finished with flashings added on. We hope that these images are giving a good feel for how the outside will look when the project is complete.
If we now move inside the building the new offices are beginning to take shape. The cladding and gyprock are nearly finished on the mezzanine floor. A large opening has been cut out to install a window for the corridor lookout onto the warehouse. This will be a wonderful feature once complete, merging office life with warehouse management.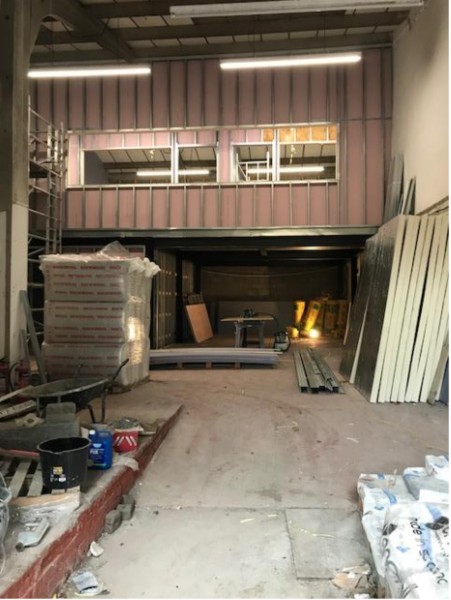 Now to the front of the building, a large panoramic opening has been formed to insert a large window. This will provide plenty of natural light and lovely views of the surrounding houses.
There will also be a matching window below for extra light and to give the outside world a look in at day to day life here at BME.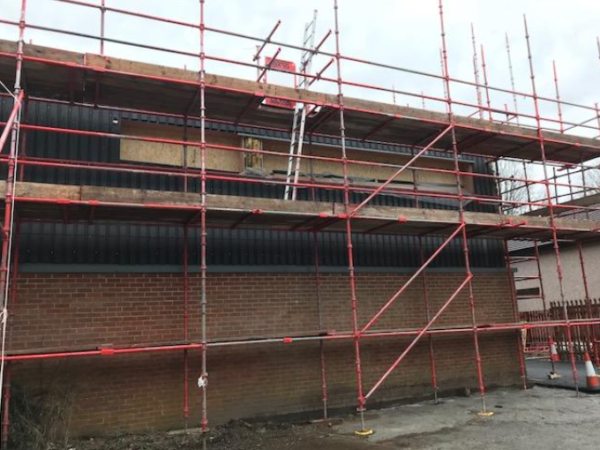 If you would like to hear more about BM Engineering's Big Build, or are interested in the products we can supply your business, contact us today on 0141 762 0657 or via email at sales@bmengineering.co.uk.