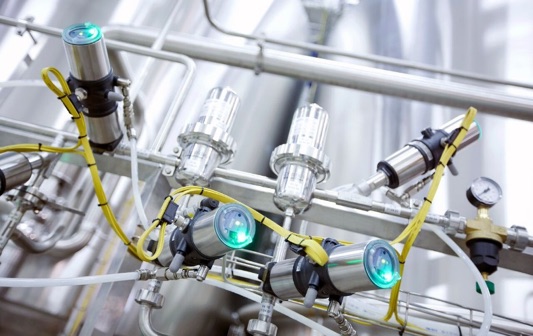 Thu 18 Jan 2018
BM Engineering prescribes Bürkert products for Pharmaceutical applications
BM Engineering are leading Bürkert distributors, supplying their range of tailor made pharmaceutical processing equipment to companies throughout the country. Here, we offer an insight into the range of sector specific Bürkert products, available from BM Engineering.
Industry specific pharmaceutical automation
Bürkert has gained years of pharmaceutical automation experience, manufacturing products for applications such as fermentor control, mixing and batching, water production and distribution, to name just a few. Working closely with this industry on a regular basis, Bürkert have the required experience to allow the production of high quality, purpose built components. All mechanical components are designed to meet global standards, ensuring reliability, superior accuracy and a maintenance free service.
Bürkert valves available from BM Engineering
Bürkert produces pharmaceutical processing equipment that not only maintains sterile and pure conditions, but also increases plant performance through efficient component operation. The measurement and control of liquids and gases is vital in pharmaceutical automation and the process requires superior instrument performance and networkability from highly functional Bürkert valves.
At BM Engineering, we can supply various Bürkert products, including:
• Flow meters.
• pH/ORP/Conductivity Transmitters.
• Level Transmitters / Level Switches.
• Pressure Transmitters.
• Temperature Transmitters.
At BM Engineering, we understand the requirements of pharmaceutical automation, which is why the wide range of products available from us offers customers combined process performance. This includes: a high product yield, fast and flawless cleaning cycles and minimum maintenance.
Leading Bürkert suppliers
With over 40 years' distribution experience, BM Engineering have the knowledge and skills needed to supply the right Bürkert products to specific industries – including the pharmaceutical sector. Working with only the best manufacturers, including Bürkert, we are able to provide customers with the right components for their exact purpose.
Offering next day delivery and tailor-made packages, you can be safe in the knowledge that you are purchasing your Bürkert valves from a trustworthy and reliable company, through our quality accreditation.
Speak to BM Engineering Supplies today about our complete range of products and services by calling 0141 762 0657 or email sales@bmengineering.co.uk.