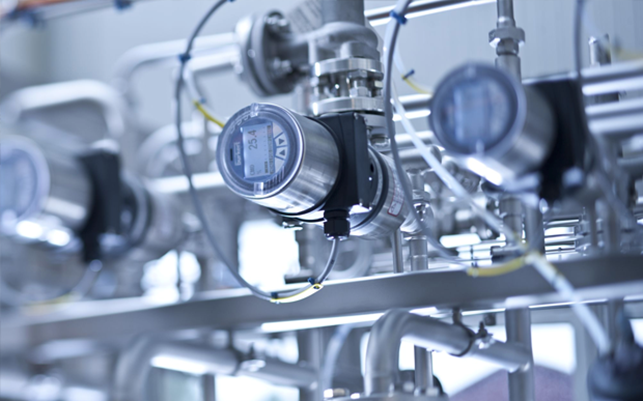 Thu 18 Jan 2018
BM Engineering Supplies can help with all your ATEX rated instrumentation needs
When it comes to choosing process control equipment that can withstand the safety critical demands of explosive atmospheres there's no room for cutting corners. That's why combining the technical expertise of BM Engineering Supplies, and our range of ATEX rated Bürkert instrumentation, guarantees high performance and peace of mind.  
As one of the leading manufacturers of control and measuring systems for fluids and gases, Bürkert has been delivering solutions for hazardous areas for the last quarter of a century. The development of ATEX and IECEx certified versions of its industry leading components, as well as complete control systems, means that we at BM Engineering Supplies can bring you their latest instrumentation for explosive atmospheres.
ATEX rated process control equipment
ELEMENT valve controllers were initially designed to operate Bürkert's CLASSIC range of process valves. They're now rapidly becoming the global standard for process control and are setting the benchmark. Having already been developed to control third party process valves, the latest improvements include ATEX and IECEx approvals for operation in Zones 2/22 and 1/21 where potentially explosive atmospheres may exist.
With such a wide variety of applications, the use of quarter turn valves has also become widespread. However, it's crucial to ensure that the selection process is carried out carefully to avoid poor performance or incompatible equipment. That's where BM Engineering can help with first rate, knowledgeable guidance and advice. Development of this popular valve actuator includes Bürkert's Type 3004 actuator, which is classified as ATEX II 2 GD Ex d II B T6 and rated to IP67 for installation in areas classified as Zone 1.
Further enhancements can be made using servo-assisted pneumatic valves, such as their Type 6519, which can be installed individually or in manifolds and can be used to control double or single acting actuators. Available in EEx m and EEx i versions, they provide a high flow rate capacity and reduced power consumption. This is often an important factor, especially in larger installations, where the cumulative power consumption of a process control system can be significant.
Automation systems for hazardous process control environments
The benefits of these individual components can only be properly appreciated when brought together within a comprehensive design structure that maximises their benefits. This can be accomplished with Bürkert's AirLINE Ex 8650, which is one of the only electro-pneumatic automation systems designed for installation in Zone 1.
This system is particularly suited to decentralised process control tasks concerning fine chemicals, pharmaceuticals, cosmetics and oil & gas. It can be used, for example, to automate the filling of potentially volatile solvents, alcohol or lacquers. In these application areas, the system is unique, as it is the only compact electro-pneumatic automation solution allowing integration of EEx ia rated pneumatic valves without additional wiring. 
We'll take care of all your ATEX requirements
Scott Miller, Sales Engineer at BM Engineering Supplies, said: "We know from experience just how important ATEX rated instrumentation can be to the day-to-day operations of many of our customers. Having that piece of mind that crucial instrumentation can handle the safety critical demands of explosive atmospheres is priceless.
"That's why BM Engineering Supplies is pleased to distribute ATEX and IECEx certified instrumentation from Bürkert. When you combine Bürkert's market-leading components and our vast knowledge and expertise, you can be sure of the highest quality package for your hazardous operating requirements," he added. 
Speak to BM Engineering Supplies today about our complete range of Bürkert instrumentation by calling 0141 762 0657 or email sales@bmengineering.co.uk.