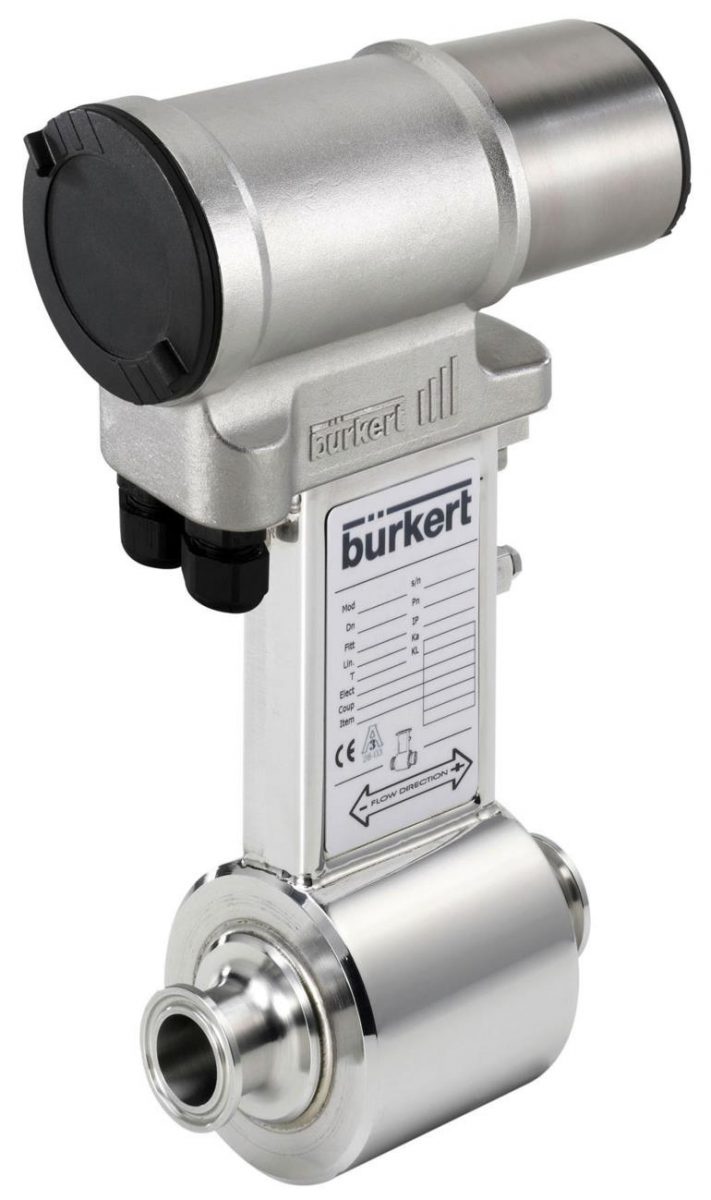 Thu 18 Jan 2018
Bürkert's steam clean processes and leading steam valve instrumentation
With more than 60 years of expertise in the steam industry, Bürkert are one of the most innovative and reliable manufacturers of steam valve instrumentation. That is why BM Engineering Supplies recommends Bürkert steam valves for the most exacting steam clean applications.
Clean steam encompasses a wide spectrum of purity standards. This can range from from culinary grade in food, beverage and dairy, to pure pyrogen-free steam for the life science industries. Whatever the application, the production and distribution of pure water and clean steam demands exceptionally high standard solutions.
Bürkert has built up an in-depth understanding of regulatory requirements and, as a trusted Bürkert supplier, BM Engineering Supplies can offer you their full range of steam valves and clean steam expertise. With more than 60 years of expertise in the steam industry, we highly recommend Bürkert for all your industrial needs.
From large scale bespoke projects, to miniature OEM solutions, we can offer you Bürkert steam valve solution for the most effective clean steam control and measurement applications.
Bürkert steam valves for clean steam applications

Bürkert's comprehensive range of smart products and systems mean there is always a clean steam configuration to suit your needs. The following products are among the high-grade solutions that BM Engineering Supplies can provide for your specific applications.
Type 8111
Comprising a stainless steel 316L tuning fork with superior surface finish, the Type 8111 is virtually unaffected by the chemical and physical attributes of the media.


Benefits and features:
Robust and easy to set up.

Vibrating level switch for process crucial, overfill and dry run protection systems.
Type 2034

Welded valve combination for the control of ultra-pure and sterile fluids. 
Benefits and features: 
Sterile access port (SAP).

Good manufacturing practice (GMP) designs. 

Fully flexible valve configurations including orientation, materials, connections and surface finish.
Type BBS-27

Cavity filled and fully traceable, high performance ball valve, complete with manual and pneumatic operators.
Benefits and features: 
Machined as standard in 316L stainless steel and PTFE gaskets to ASME BPE. 

Choice of exotic body materials, surface finishes, gaskets and aseptic/sterile connections. 

Clean steam and SIP/CIP suitable.
Type 8056
Combining this full bore sanitary magflow meter with a suitable valve as the actuating element enables you to control batching of sterile medias.
Benefits and features: 
Blind, local and remote display options. 

High accuracy flow measurement.

Safe and precise delivery.
Type 2035
Multi-way, multi-port and multi-actuator diaphragm valve system, controlling ultra-pure, sterile, aseptic and SIP/CIP fluid paths, including sterile barrier applications. 
Benefits and features:
Unique design places two seats under one diaphragm. 

Eliminates dead legs.

Minimises flow system volumes.
Type 8138
Compact, non-contact radar level transmitter designed for sanitary conditions with an encapsulated antenna to protect against highly ionized water.
Benefits and features:
Front flush antenna allows optimal CIP and SIP cleaning.

Excellent cleaning results. 

High precision level measurement.
Type 2033 
Tank bottom valve, consisting of a machined, high quality stainless steel block with no weld seams and a selection of high quality diaphragms for hermetic separation. 
Benefits and features:
Optimised filling and emptying of vessels.

Suitable for the most challenging ultra-pure and sterile environments. 
Type 2103 & Type 8691
Forged stainless steel, pneumatically operated diaphragm valve, benefiting from a flow optimized, zero dead volume body. Combined with the high quality 8691 control head, with a clean, modern, stainless steel design. 
Benefits and features:
High levels of environmental protection.

Superior chemical resistance.
Type BBS-3F

Sterile inline sight glass designed to be crevice and bacteria trap free, to meet the exacting demands of bio-tech and pharma applications.
Benefits and features:
Full visual observation of the product flow.

Exceptional clean design, suitable for CIP and SIP.
Speak to one of BME's knowledgeable advisers about your steam trap requirements today by calling 0141 762 0657 or email sales@bmengineering.co.uk.