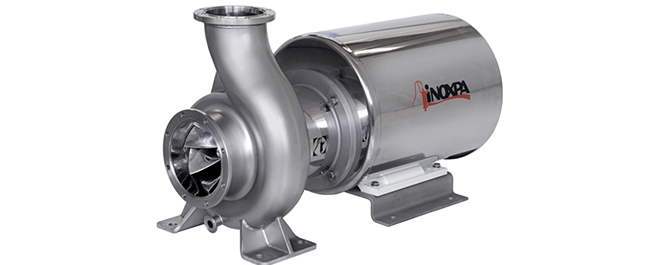 Mon 4 Mar 2019
Dairy automation made simple with BM Engineering
Modern dairy farms are often reliant on the technology of dairy automation in today's market. With mass production established as the norm, dairy processes need to run as smoothly and efficiently as possible. To achieve this, dairy farmers will look toward automation technology to maintain consistent quality. With that in mind, it's important that you invest in reliable dairy equipment from trustworthy manufacturers.
Here at BM Engineering, we are proud partners of Bürkert and INOXPA, two respected manufacturers within the dairy industry due to the innovative reputation of their technology. By utilising their products, you can make dairy automation simple. Read on as we discuss which products you should invest in.
Why choose Bürkert for dairy automation products
When it comes to reliable dairy automation products, Bürkert has been the industry's manufacturer of choice for generations. In fact, products and systems manufactured by Bürket are often designed specifically for the dairy industry. Take the FLOWave Type 8098 flow meter, for example. Designed for the measurement and monitoring of liquid media, it has the ability to achieve incredible sanitary levels. With SAW technology and stainless steel design, it is an ideal piece of equipment for dairy processing.
However, with regards to dairy automation, we would recommend the Bürket 8640 valve unit system. The 8640 valve unit system is designed to both control and automate pneumatic valves being used for dairy applications. This automation system solves diverse and complex control problems within dairy processes, thanks to systematic modular construction and a combination of both pneumatic and electrical interfaces. To put it another way, the combined technologies at play allow for multiple valve functions to be automated all at once, from the same system.
The benefits of INOXPA dairy processing equipment
While Bürkert are considered veterans of dairy manufacturing, INOXPA is arguably within touching distance. INOXPA's commitment to producing high-quality dairy processing equipment is reflected within  INOXPA dairy solutions, an entire division solely created to serve the dairy industry. INOXPA dairy processing equipment is manufactured with FDA standards in mind. The sanitary and cost-effective design of their dairy processing equipment makes them a keen favourite within milk production applications, plants and units, due to its gentle treatment of milk.
For improving dairy processes, we recommend INOXPA's DIN-FOOD pumps. Part of our hygienic pump range, these high capacity centrifugal pumps have been specifically designed for high-purity production industries such as the dairy industry. The DIN-FOOD is fully drainable with double curvature impeller blades, ensuring its ideal compatibility within dairy processing applications.
As well as an extensive portfolio of fittings, pumps and valves, INOXPA also has a multitude of dairy automation systems. This solid/liquid blender is designed for the dissolution of solids within process applications. Examples of its ideal uses within the dairy industry include milk reconstitution, as well as yoghurt or ice cream production.
Dairy equipment suppliers for the UK
BM Engineering supplies a wide range of dairy processing equipment and automation systems from industry-leaders Bürkert and INOXPA.
To purchase dairy equipment in Scotland and the UK, or to learn more about our range of dairy products, get in touch with BM Engineering Supplies today on 0141 762 0657 or email sales@bmengineering.co.uk.