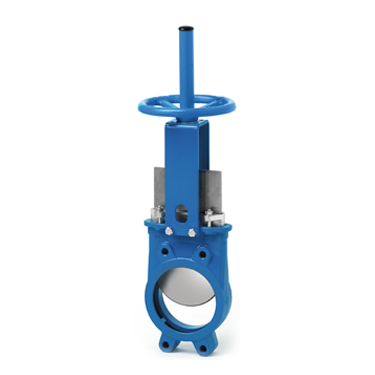 Thu 18 Jan 2018
How BM Engineering is helping to power the renewables industry
As a leading renewable energy supplies supplier, we can provide products for a wide array of renewable applications. The renewable sector is one of the fastest growing sectors in the world and the need for renewable energy is increasing in demand. BM Engineering can provide all of the equipment you need, including ball valves, knife gate valves and v-ball control valves. In our latest blog, we will introduce some of our most popular energy products and how they help power the renewables industry.
Why renewable energy is the future?
As the earth's natural resources are running out, more and more people in the UK and around the world are realising why renewable energy is important and why it should and could be the future. Renewable energy obviously has its environmental benefits but it is also energy that will be available for a large amount of time because of solar and wind energy. As strong believers in this growing sector, BM Engineering is at the forefront of providing renewable energy supplies for this alternative energy sector.
Renewable energy supplies: Orbinox Knife Gate Valves 
Orbinox's Knife Gate Valves are perfect for the renewables industry is the Orbinox Knife Gate Valves. These valves have been designed with general industrial service applications in mind, but also the growing renewable energy and alternate energy sectors. The body and seat design assures non-clogging shutoff on suspended solids. The knife gate is also interchangeable and comes with a standard mounting kit for installation purposes on site and is provided with gate guards in accordance with EU safety standards.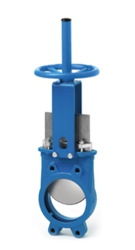 Features and Benefits
Wide range of valve extensions available

Unique design

Long corrosion resistant life

Provided with gate guards
Renewable energy supplies: Unitech 2-Piece BSP Screwed Valves
Unitech's 2-Piece BSP Screwed Valves are perfect component for the renewables and alternative energy sector with their Stainless Steel Body, PTFE seats, ATEX approval and more. There are two separate models of the Screwed Valves available. An advanced model with an ISO 5211 mounting pad; which allows the valve to be capable of having an actuator fitted to it and a second model which is simply lever operated. These features, benefits and variety of models make these valves worth having in your systems.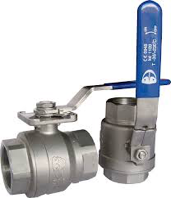 Features and Benefits
Optional ISO 5211 direct mount version available.

316 stainless steel  construction.

PTFE seats.

Connections in screwed BSP are stocked (socket weld also available).

Atex approval.

Three-way versions available (L-port or T-port).

PN63 pressure rating.

Lockable lever operated.
Speak to BM Engineering Supplies today about our complete range of renewable energy supplies by calling 0141 762 0657 or emailing sales@bmengineering.co.uk.