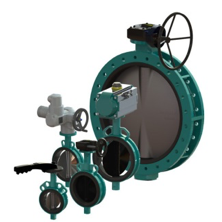 Thu 18 Jan 2018
Orbinox valves for anerobic digestion and biogas applications
Orbinox UK are specialists in providing valve, engineering and automation solutions across multiple industries however they're completely focused and motivated by the continuous development waste to energy sector. This includes both Anaerobic Digestion Plants and Biogas. As we're partnered with Orbinox we can provide their full range of Anaerobic Digestion products.
Orbinox Valves
In this blog we will take a look at Orbinox's range of valve components that have been designed with the renewables market in mind. Orbinox have a lot of experience in supplying Orbinox valves to the Anaerobic Digestion and Biogas markets. The three main products that are used in the anaerobic digestion process are Orbinox's EB series Knife Gate Valves, 2 Piece Ball Valves and finally the InterApp Desponia Butterfly Valve.
What is Anaerobic Digestion?
So a question us and Orbinox sometimes hear is just what is Anaerobic digestion? Anaerobic digestion is natural fermentation, in which biodegradable products are broken down by microorganisms in the absence of oxygen. This method is being used with the ever developing renewable energy sector. The waste to energy process produces biogas, which can then be fed through combined heat and power units to produce electricity which can then be exported to the national grid and also used in the anaerobic digestion plants themselves.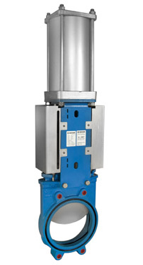 EB Model Knife Gate
Orbinox's EB model knife gate is a bi-directional valve that has been designed for general industrial service applications. The knife gate valve's body and seat design assures non-clogging shutoff on suspended solids in industries such as anaerobic digestion plants, food and beverage and wastewater treatment plants.
Penta 2 Piece Ball Valves
Orbinox's Penta range of 2 piece ball valves are used in the Anaerobic Digestion process on various purge, tapping and train points as well as isolation applications. This type of ball valve is made with a metal seal which offers an advantage for high temperature operations. The ball valve is capable of working with high temperature fluids, making it perfect for anaerobic digestion plants.
InterApp Desponia Butterfly Valve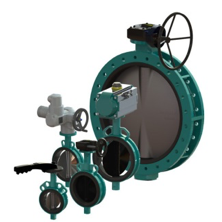 Orbinox's Desponia range of butterfly valves is perfect for any Anaerobic Digestion process and has recently had an overhaul offering more features and benefits. The valve has seen the shaft shortened as per EN ISO 5211, there's now a wider selection for all the versions of the DESPONIA range in the 25 to 300 nominal diameters. The top flange has now been made smaller as per EN ISO 5211 for the 25 to 80 nominal diameters. 
The small top flange, which is flattened on both sides, makes stacking and packing the valves even easier than it was. Finally there's now a new hand level, which is screwed down to the face of the square shaft, making operation in anaerobic digestion plants even easier.
Speak to BM Engineering Supplies today about our complete range of Anaerobic Digestion products by calling 0141 762 0657 or emailing sales@bmengineering.co.uk.