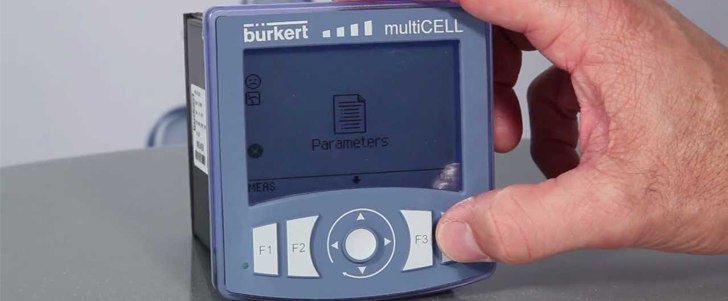 Thu 18 Jan 2018
Introducing pH meters that always pass the acid test
Measuring pH in a food safe environment requires the highest standards of accuracy and reliability. That's why BM Engineering Supplies recommends precision electronic pH meters from Bürkert, for guaranteed product quality and food safety compliance.
Ever since we discovered cheese and alcohol, man has been controlling the acidity of food in order to create different products. With an extraordinarily detailed understanding of how pH can affect the look, taste and quality of a food product, Bürkert has now introduced precise pH control to their product range that BM Engineering Supplies can bring to you.
How to select an electronic pH meter
Selecting the most appropriate pH meter requires three main points to be considered: accuracy, calibration and electrodes. In terms of accuracy, commercial pH sensors have a range of accuracies but 0.01 units would be expected in continuous food processing systems, where the sensors can also be set-up to trigger warning signals that allow corrections to be made before the process is out of specification.
It is also important to ensure that measured pH values are calibrated to allow for the difference between the measured temperature and the reference temperature, which is normally 25°C. In this way, various pH readings can be directly compared without being affected by the temperature of the process. 
Finally, glass diaphragm pH electrodes are used in a wide range of applications. They use a reference electrode, suspended in a buffer solution of pH7, that is compared to the measuring electrode. For more robust applications, single element electrodes – made from enamel-coated steel or a polymer that use pH sensitive coatings – are also available.
pH sensors from Bürkert
Bürkert uses a modular system that allows process engineers to build the most suitable pH sensing system, depending on the application. A variety of pH probes operate in varying conditions and media can be combined with PT1000 temperature sensors and connected to a transmitter/controller like the Type 8619 multiCELL. Combined with a choice of fittings and sealing materials, as well as EHEDG certification, the product range can be specified to suit most applications within the food industry.
Furthermore, Bürkert's Type 8201 pH measuring system employs a hygienic, robust and glass-free design that can withstand high temperatures and can be sterilised in situ. In addition, the smooth enamel external surface of the probe inhibits the process medium from sticking to it and is very easy to clean.
By using industry standard signals, these pH sensors can either be integrated into an existing process control system or used in conjunction with other control components. This can provide localised feedback for a closed loop control system, for example to ensure the correct dosing of a product with pH sensors both before and after the process.
BM Engineering Supplies' pH tester expertise 
Scott Miller, Sales Engineer at BM Engineering Supplies, said: "Monitoring of pH is very important in the food and drink industry. Precise pH readings make all the difference to the delicate balance required by many of our customers to produce high quality and safe consumable products.
"With that in mind, we're pleased to be able to offer the precision and reliability of Bürkert's pH measuring products. This robust, modular equipment can be configured to suit even the most demanding applications. BM Engineering Supplies is only too happy to offer our expertise to ensure you get the best possible solution for your needs," he added.
Speak to BM Engineering Supplies today about our complete range of Bürkert instrumentation by calling 0141 762 0657 or email sales@bmengineering.co.uk.