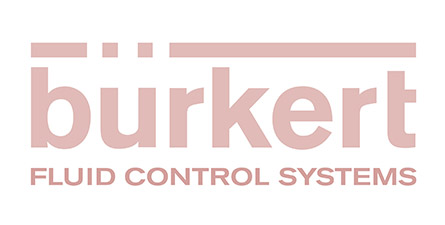 Thu 11 Mar 2021
Why Burkert's FLOwave is ideal where fluid hygiene is paramount
Fluid flow meters are used in a broad variety of applications, from measuring flow rates in fluid hygiene applications to offshore oil extraction, from irrigation systems to open water channels like rivers and streams. To match the many and varied applications where you might require a flow meter, there are a wide range of fluid flow meter solutions on the market. We will look at some of the key options available from BM Engineering, find out which ones are most suitable for specific applications and then look in more detail at the use of Burkert's FLOWave flow meter for fluid hygiene environments.
How to identify the right fluid flow meter
One of the more common mistakes made when taking steps to select a flow meter is to look at a few possible solutions and try to fit one of them to the application or process. Selecting the wrong fluid flow meter can be a costly mistake. Instead, we recommend looking at the application and environmental requirements and identifying critical criteria that your flow meter will need to meet before then considering the range of technology options on offer. Some of the questions that you will need to consider during this evaluation process include:
The type of flow (gas or liquid)

Accuracy requirements

Minimum and maximum flow rates

Temperature of the fluid

Viscosity of the fluid

Pressures

What level of pressure drop is acceptable

Environmental factors such as fluid hygiene requirements or hazardous fluids/gases

Whether there will be an intermittent or continuous flow

Type of output signal (analogue/digital, remote or local)
Which fluid flow meter should you select for which application?
There are too many fluid flow meters available on the market to do each justice in a single article, so we will cover some of the more popular and widely used options – all available from BM Engineering:
Magnetic flow meters: ideal for conductive fluids, these fluid measurement solutions are often found in wastewater environments and other applications carrying dirty fluids that are water-based. The magnetic fluid flow meter is volumetric and uses Faraday's law, applying electrodes that are perpendicular to the flow and an applied magnetic field and then measuring the resulting voltage. 
Mass flow meters: also known as Coriolis fluid flow meters, these use the flow of the fluid through an oscillating tube which, in turn, causes the tube to twist proportionately to the mass flow rate. A magnetic field creates a sine wave which is used to assess the mass flowing through the pipe. Mass is a preferred measurement to volume in industries where products are sold by weight, and these flow meters are also a good solution where gases are the intended throughput for measurement.  
Paddle wheel flow meters: a contact fluid flow meter, this option uses a paddle wheel which spins in response to fluids flowing past it, and the electrical pulses produced as a result of the paddles spinning past a sensor are then used to interpret the rate of flow. 
Positive displacement flow meters: using the flow of the liquid to displace components within a housing mechanically, these fluid flow meters use a system whereby for each revolution of the internal mechanism, a specific amount of liquid is always displaced, allowing the flow rate to be accurately calculated. 
FLOWave flow meter: explicitly designed for use within fluid hygiene processing plants, the FLOWave fluid flow meter has no direct contact with the liquid flow. Using Surface Acoustic Wave (SAW) technology, this unique solution uses transducers on the pipe's external surface to emit and receive waves, a similar technology to that used in seismic measurement devices. This technology is ideal where fluid hygiene is paramount, facilitating flow measurement without contact as well as being suitable for CIP and SIP cleaning processes without interference or damage. 
BM Engineering offer a whole range of fluid flow meter options from Burkert, a global leader in fluid control. If you are looking for a flow measurement solution for use in a fluid hygiene environment, the FLOWave fluid flow meter is undoubtedly a step ahead of all other technology. For more information on any of our fluid flow meters, including those for fluid hygiene, speak to one of our engineers who would be happy to guide you in selecting the right solution for your application: Call 0141 762 0657 or email sales@bmengineering.co.uk.