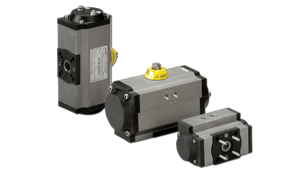 Thu 18 Jan 2018
Actuated valves and pneumatic actuators from BM Engineering
In this blog, we will be taking an in-depth look at some of the superior ranges of actuated valves and pneumatic actuators available at BM Engineering. Being partnered with a number of actuation experts, including Bürkert and Max-Air, means that we can provide their entire ranges of reliable products.
Max-Air Pneumatic Actuators – MT Series

With its slimmer body designs, flexible customisation, easy valve integration and impressive life cycle, the MT Series of pneumatic actuators from Max-Air is a must in any set-up. The MT series is setting the industry standard with its NAMUR mounting for accessories and patented ±10° adjustment for the open and closed positions.
Max-Air Pneumatic Actuators – UT Series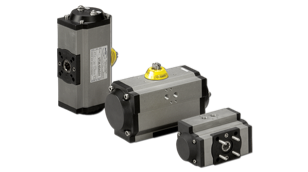 Max-Air's range of UT Series pneumatic actuators is the original Max-Air innovation, which features a removable flange for simple valve integration, reliability and varied customisation. The UT Series is the Max-Air customary for all 180° rotation units and allows for NAMUR standard mounting for accessories with an extended cycle life to back this up.
Bürkert Actuated Valve – Type 2652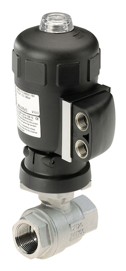 This compact actuated valve promises much in the way of reliability. Using a standard interface connection between the actuator and the ball valves, the rotary's movement within the drive is made by a linear piston with quick-acting screw thread coupling. These valves can be used for a large array of applications under heavy-duty operating conditions.
Bürkert Actuated Valve – Type 2658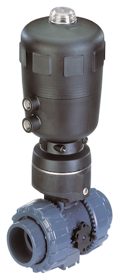 Bürkert's Type 2658 actuated valve consists of a pneumatic rotary actuator and a ball valve body made from plastic. This valve can be used in a wide range of applications, with just as many different types of media. Some of the features include a radially expandable body, optical position indicator, as well as safe blocked union nuts that come equipped with Dual Block® Technology.
Speak to BM Engineering Supplies today about our complete range of products and services by calling 0141 762 0657 or email sales@bmengineering.co.uk.