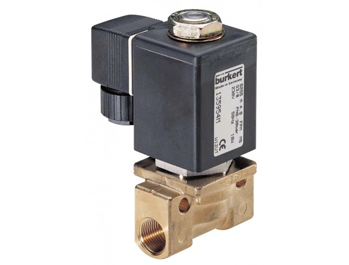 Fri 29 Jul 2022
The top 5 reasons why you should use an actuated valve
Valve actuators can bring many benefits to an operation, including reduced maintenance costs, increased uptime and better safety. There are many more benefits and reasons why you should use an actuated valve, so continue reading our helpful guide to discover the top five reasons to invest.
Reasons to install an actuated valve
The primary objective for an actuated valve is to move a valve into an open or closed position. It attaches to and works in conjunction with two parts: the valve pilot and the valve body.
As manufacturers crave for more productivity and efficiency, the need for actuated valves has become more important. Here are five reasons why you should use an actuated valve for your application:
Reliability
Safety
Cost
Inaccessibility
Excessive valve torque
Reliability
Actuated valves allow for greater control and visibility of a system. If using a Programmable Logic Controller (PLC) or Distributed Control System (DCS) type system, it's easy to communicate with valves and get a feedback signal to confirm that they're in the position needed. When valves are manual, the door to operator error is left open.
Safety
The ability to remotely control a valve allows operators to stay safe. An actuated valve lets operators keep away from extreme hot and cold temperatures. It also allows them to stay clear of hostile environments, such as those with noxious gases.
In an emergency situation, an actuated valve goes into fail safe positions, whether that's fail open or fail close. Pneumatic actuator valves will use a spring return, while an electric actuator valve has a back-up battery to allow for fail safe positioning.
A valve actuator takes one more thing off the mind of an operator when an emergency occurs.
Cost
When an actuator valve is involved, there are a great deal of cost-savings to be had for manufacturers. The operator is always in contact with the valve actuator. This ensures that the valve is open to just the right percentage, avoiding any wastage that would lead to an increase in costs. 
When a valve is manually operated, there is a risk not only of wasted materials but of potentially ruined product due to manual operational errors.
Inaccessibility
Actuated valves are brilliant when valves can't be easily reached manually. Whether that valve is located high above or down too low, if it's actuated it can be remotely controlled.
This is another aspect of the safety that actuated valves can bring. It gives operators easier control of the valves and stops them from potentially risking injury by trying to control hard-to-reach valves.
Excessive valve torque
Large valves can be difficult to close with a manual wheel, while fluid viscosity and velocity can have an impact on how much torque is needed to close the valve. Requiring operators to close large valves with manual wheels against rushing water is going to cost a lot of man hours and cause a decrease in productivity. It may also increase the risk of injury.
Setting up a valve with the appropriate valve actuators can make sure you have the right amount of force to turn or lift the valve every time.
Actuated valves at BM Engineering
Automation in the process industry is increasingly commonplace these days because actuators enable valves to operate with ease and reliability.
BM Engineering stocks quarter-turn actuators, which suit (but are not limited to) our ball valves and butterfly valves. We have the ability to add control and indication features, such as position feedback and Namur solenoid valves.
We also have in-house testing facilities for AS-i, Exi and 4-20mA control valves. Various other types of actuated valves are also available on request, such as angle seat valves, globe valves, diaphragm valves, 3-way valves, and electric actuated valves.
If you'd like to know more about the actuated valves we have at BM Engineering, don't hesitate to contact us on 0141 762 0657 or email us at sales@bmengineering.co.uk.