AUTOMATED VALVE DISTRIBUTORS
Our actuated valves are not yet available to buy online, however we have components ready to be assembled for same-day dispatch. Please contact us with your requirements and we can help to configure your actuated valves.
Automation in the process industry is increasingly commonplace these days. Actuators provide the ability for valves to operate at the push of a button. The reason for this requirement could be the remote location of a valve, its size, for synchronisation of multiple valves or for security to prevent any potential misuse.
BM Engineering stock quarter-turn actuators, which suit (but are not limited to) our ball valves & butterfly valves. We have the ability to add control and indication features such as position feedback and Namur solenoid valves.
We also have in-house testing facilities for AS-i, Exi & 4-20mA control valves. Various other types of actuated valves are available on request, such as angle seat valves, globe valves, diaphragm valves, 3-way valves as well as electrically actuated valves.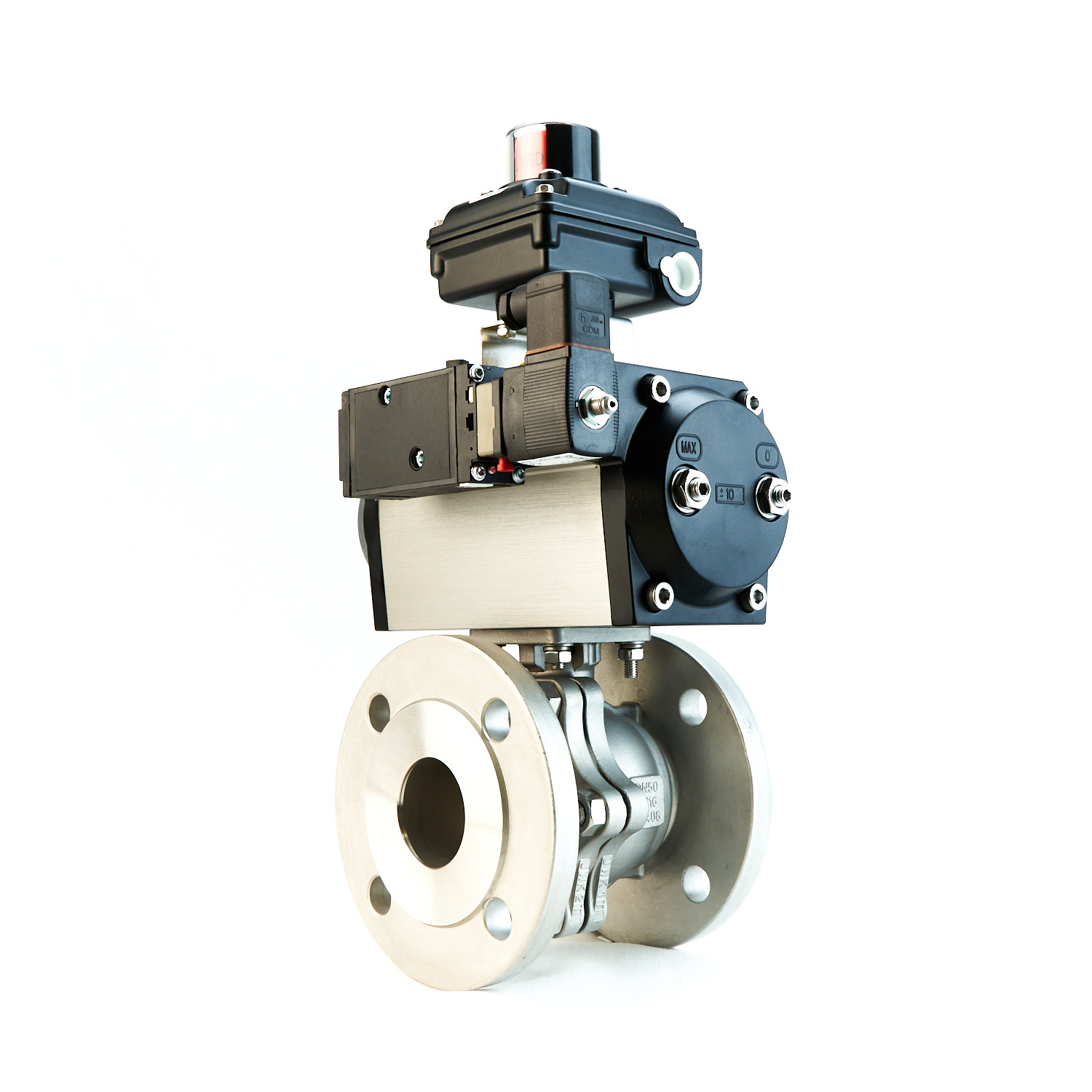 MAXAIR
One of the leading brands for pneumatic actuators, offering a range of cost-effective solutions for the most complicated flow requirements, including diverting and multi-port flow applications.
Their unique adjustable dual-travel stops provide the greatest degree of control in the industry at ±10 degrees on each end of the stroke.
BÜRKERT
The Bürkert range of actuators includes rotary and linear actuators controlled either pneumatically, or electrically.
The linear actuators are commonly fitted to the Bürkert Angle Seat Control Valves for high temperature or steam applications, and the rotary actuators can be fitted to most quarter-turn valves depending on the size and application details.
Watch this video from Bürkert Fluid Control Systems on how to choose an actuator your application.
SOMAS Valves
Based in Säffle, safety and continuity have been the cornerstones of the SOMAS manufacturing process for over 70 years. This business model has afforded Somas a reputation as a worldwide market leader for developing control valves, such as ball segment valves. BM Engineering are proud suppliers of SOMAS ball segment valves, specifically designed for the distilling industry.
KINETROL VALVES
Kinerol was established in 1958 as a team of engineers who specialised in damping products. They focused on creating high-quality damping products, which led them to develop their own viscous dashpots for smoother motion control. Today, more than 60 years later, Kinetrol is an international company with three manufacturing sites based in Farnham, UK, and exports at least 70% of its sales to countries all over the world.