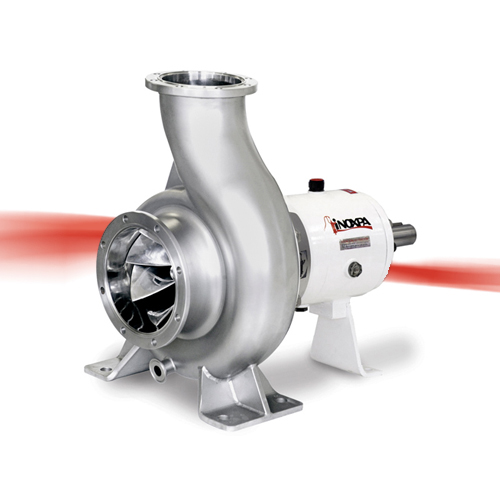 Thu 18 Jan 2018
Automated dairy and brewing systems from Inoxpa
In this blog, BM Engineering gives you an overview of some of our high quality dairy and brewing solutions from Inoxpa. As a dedicated UK distributor, we can provide all of Inoxpa's industry specific solutions for the brewing and dairy sectors, including mixing skids, CIP skids, pasteurisers and pumps for various applications.
BM Engineering can supply a range of dairy farm automation equipment and automated beer brewing machinery. Our selection of Inoxpa mixings skids are used to produce homogeneous solid-solid, solid-liquid and liquid-liquid mixtures. These flexible products can be tweaked to adapt to your particular application, making them a highly versatile product.
Solid-Liquid Mixing SolidMix
This solid/liquid blender is a recirculation system for dissolution of solids. It has been designed with food-processing applications in mind, such as the dissolution of sugar for beverage production; milk reconstitution; yoghurt and other milk product premixtures and ice-cream production. You can also connect several preparation tanks to the blender by means of a manifold. So, as you can see, the SolidMix has all the attributes to make it ideal for automated dairy systems.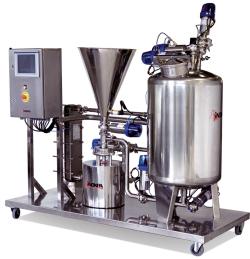 Inoxpa's Pasteuriser HTST
Inoxpa's Pasteuriser HTST is a pasteurisation unit that is designed for the thermal treatment of milk and dairy products, which destroys pathogenic microorganisms by heating the products to a moderately high temperature. The product arrives to a balance tank (BTD), and is pumped to a plate heat exchanger, then heated to a pasteurising temperature. The product then passes through a holding tube that ensures the correct pasteurisation. If the heat exchanger has a regeneration stage, the treated product is used to preheat the feed material. Heat is lost in the process, reducing the energy required to reach the pasteurising temperature. The product is then cooled to 4ºC for cold filling or storage in isothermal tanks.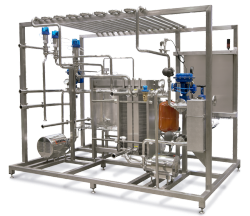 Inoxpa Centrifugal Pump DIN-FOOD
Inoxpa's DIN-FOOD pump is a hygienic high capacity centrifugal pump, which has been designed to cater for the food-processing industries – particularly in the brewing, dairy and beverage industries. With its fully drainable pump, and double curvature impeller with blades, it is perfect for use in dairy applications. It works by means of an impeller that rotates in conjunction with the pump shaft. The impeller blades convey energy to the fluid, in the form of kinetic energy and pressure energy, and the pump is not reversible by a simple reversal of the direction of rotation.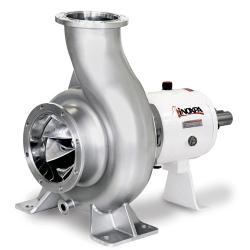 Blender skids MIX
Inoxpa's MIX type blenders are designed specifically for mixing high or low viscosity liquid products for a number of different industries, including dairy applications. They are built with a sanitary finish and, for this reason, are therefore perfect for automated dairy systems.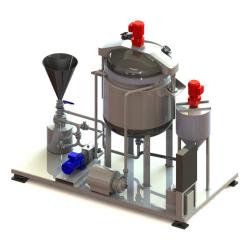 Speak to BM Engineering Supplies today about our complete range of dairy and brewing solutions by calling 0141 762 0657 or email sales@bmengineering.co.uk.