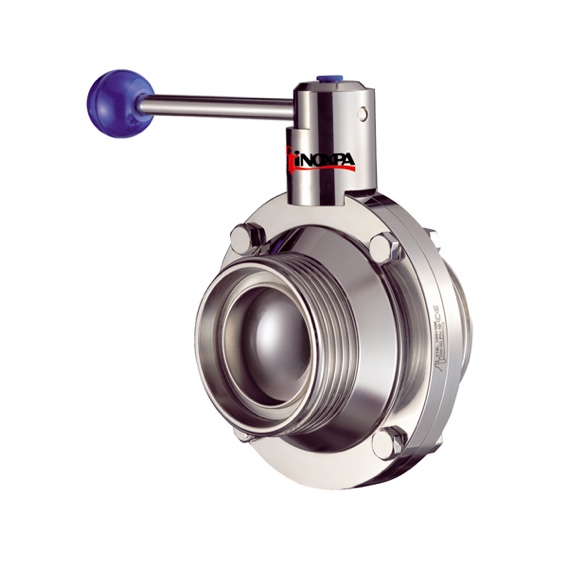 Thu 18 Jan 2018
BM Engineering supplies Inoxpa valves for Edinburgh brewery
BM Engineering Supplies has worked with countless high profile brewery exponents. As a trusted distributor for the brewing industry, we have access to all the most effective high performance valves for brewery applications, from some of the most respected valve manufacturers, at prices you can raise a glass to!
BM Engineering Supplies recently delivered a full turnkey solution for a popular craft brewer from Edinburgh, who was aiming to set up a satellite pilot brewery plant in Glasgow. Essentially, the brewery needed a smaller scale brew operation to replicate the much-loved beers that they produce in Edinburgh.
Inoxpa valves for brewing applications
Of course, as any master craft brewer will tell you, finding the correct blend of ingredients is key to producing the perfect tipple. Which is why BM Engineering Supplies was drafted in to lend our considerable expertise in sourcing specialist process components for just such an operation. In fact, we were able to supply a complete brewing system, from cradle to grave, with an impressive array of process valves for brewing that would perform reliably and safely within this designated ATEX environment.  
BM Engineering supplied the following sanitary instrumentation: 
Inoxpa filters.

Inoxpa VeeValve diaphragm valves. 

Inoxpa 6400 ball valves.

Inoxpa 4800 butterfly valves with Ring Joint Type (RJT) ends, an Inoxpa actuator and a Bürkert EXi control head.

Inoxpa 72700 check valves.

Inoxpa manually operated butterfly valves.

Inoxpa Non-Return Valves

Hygienic 3-way T-Port diverter valves.
Automated micro brewery solutions
"Every valve that was needed to build this pilot brewery plant, we were able to supply," says Scott Miller, BM Engineering Sales Engineer. "We have close working relationships with some of the biggest valve manufacturers in the industry, including Inoxpa and Bürkert. As a trusted distributor, we can supply the ultimate actuated valve package for everything from automated micro brewery applications, through to large-scale beer fermentation factories. 
"BM Engineering Supplies knows what breweries need. We have extensive experience of providing some of the biggest names in the industry with first class valve solutions. We take away all the hassle of having to source key process components from several different suppliers by delivering turnkey valve and actuator solutions. Leaving our brewery customers to do what they do best, safe in the knowledge that their instrumentation will keep their beer production topped up for many years to come!" he added.
Speak to a BM Engineering adviser today about our complete range of valves for brewing application by calling 0141 762 0657 or email sales@bmengineering.co.uk.