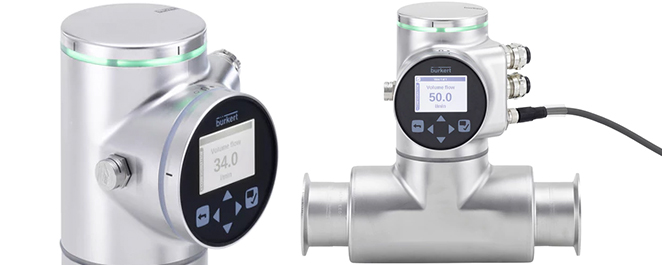 Mon 17 May 2021
What are the benefits of an ATEX approved flow meter?
ATEX approval is not just important; it is a legal requirement for devices that are to be used in an explosive atmosphere. Such environments can be found in various industries, from chemical and paint manufacturers to gas and petrochemical refineries and sites that handle fine organic dust like wood or grain flour. An ATEX approved flow meter ensures not only that the equipment you are using is safe for a high-risk environment, but it forms part of your legal requirement in conforming to DSEAR regulations. We look in more detail at what ATEX approval means, how it is gained and how you can ensure that you use the right ATEX approved flow meter.
What is ATEX approval?
The DSEAR (Dangerous Substances and Explosive Atmospheres Regulations 2002) requires employers to control or eliminate the risks in the workplace caused by explosive atmospheres, with ATEX being an acronym of ATmospheres EXplosible. Equipment designed to be used in such areas is known as 'intrinsically safe' and carries an ATEX approval, with the EX symbol as the logo. 
What is an explosive atmosphere?
An explosive atmosphere is one where a gas, vapour, mist or dust is present, and that, when mixed with air, could cause an explosion if an ignition source such as a spark were present. The DSEAR defines an explosive atmosphere as an environment where, after ignition, the combustion would spread to the entire unburned mixture. Employers classify their workplaces into zones in accordance with the risk of explosion and its persistence if it were to occur – things like size, location and controlled substances are all taken into account. 
How does ATEX approval relate to a flow meter?
If the flow meter is to be installed in an explosive atmosphere, for example, to measure the flow rate of natural gas, then the meter must be proved to be intrinsically safe. Using an unapproved meter that may cause ignition either through fault or standard operation would put operators at risk; the ultimate outcome is unthinkable. Therefore, if the requirement to be placed upon a flow meter is to measure flow rates of any media in potentially explosive or flammable environments, then ATEX compliance is a must-have.
The ATEX approved FLOWave flowmeter from Bürkert
The FLOWave flowmeter from Bürkert is perfect for demanding environments such as those in pharmaceuticals and food processing because it does not come into contact with the media flow, ensuring that the flow is not contaminated. It also means that there is no pressure drop, no dead spaces and no leakage issues. The Bürkert FLOWave is also an ATEX approved flow meter for use in ATEX zone 2, making it ideal for media such as alcohols, solvents, paints and coatings.
If you are looking for an ATEX approved flow meter, BM Engineering has a wide range of experience supporting businesses that use process control equipment for explosive environments. We would be pleased to talk to you in more detail about your ATEX approval requirements and advise on which ATEX approved flow meter would suit your environment. Call us now on 0141 762 0657 or email sales@bmengineering.co.uk.