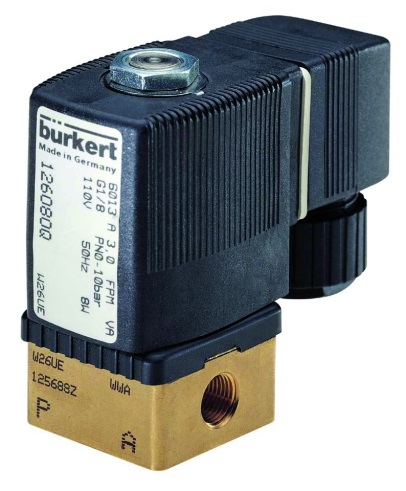 Thu 18 Jan 2018
Bürkert steam valves improve desktop autoclaves
Exceptionally quick and reliable sterilisation is the number one priority for MDS medical when it comes to their desktop autoclaves. That is why their autoclaves have always included Bürkert solenoid valves, which are characterised by a heavy-duty construction, dependable operation and rugged performance.   
Desktop autoclaves are extremely useful for providing quick, reliable sterilisation for small implements when space is at a premium. Traditionally these machines have been expensive and high maintenance; however, through the reliability of Bürkert's solenoid valve range, MDS Medical Ltd has changed the status-quo to offer high performance, low maintenance desktop autoclaves at reasonable prices.
Steam valves for autoclaves 
David Thomas, the director of MDS Medical, has a very high opinion of Bürkert's steam valves calling them the 'the Rolls Royce of valves,' he comments, standing next to a part-built example of one of his custom autoclaves. This particular model incorporates two Bürkert Type 6014 brass bodied 3/2 way miniature solenoid valves and a single Type 6013 2/2 way normally closed valve. This model is part of the 8 to 12 litre range – ideal for tattoo and chiropody businesses.
Steam valves with FKM seals 
The Bürkert valves David uses have seats made from highly durable FKM. FKM ensures the valve seat can withstand the effects of steam and residue to perform efficiently despite exposure to different substances in the system.

The impressive reliability of the Bürkert steam valves is further illustrated by the lack of maintenance the valves require. 'Usually we recommend to our customers that a busy autoclave is serviced every six months, however with Bürkert valves they can last up to 2 years or even longer,' David explains. Fundamentally, the valves allow us to transform a reliable autoclave into one specialised for constant heavy duty use; combining contamination resistance and low maintenance costs to provide genuine cost effective performance. For end users, this can only be a good thing.
Bürkert steam valves
Bürkert has built up an in-depth understanding of regulatory requirements and, as a trusted Bürkert supplier, BM Engineering Supplies can offer you their full range of steam valves and clean steam expertise. With more than 60 years of expertise in the steam industry, we highly recommend Bürkert for all your industrial needs.

Here is more information about the two Bürkert steam valves David Thomas uses for his custom autoclaves: 
Bürkert Type 6014 brass bodied 3/2 way miniature solenoid valves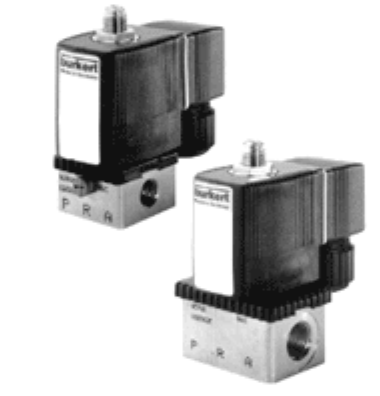 The Bürkert Model 6014 3/2-way miniature solenoid valve with threaded ports is a general service, direct acting solenoid valve with a brass body for use with neutral gases and liquids, or stainless steel body for more difficult or slightly aggressive fluids.
Brass or SS body with NPT connections

FPM (Viton) seal standard

Pressure rating of up to 230 psig max.

Easily changeable coil with valve in place

Coil may be locked in 4×90 degree positions or move freely between positions
Bürkert single Type 6013 2/2 way normally closed valve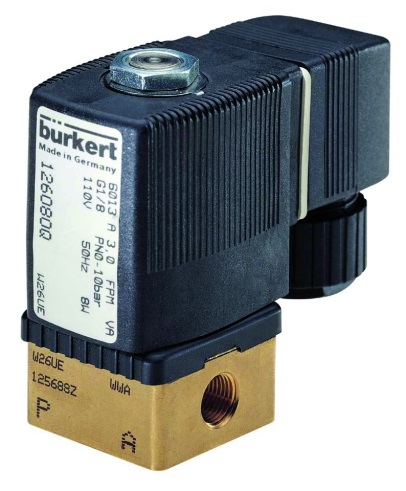 Direct acting solenoid valve system with brass body. For neutral gases and liquids such as compressed air, natural gas, water and hydraulic oil & Technical vacuum.
Port Connection: G1/8, G1/4, G3/8, sub-base

Body Material: Brass & Stainless Steel

Seal Material: FKM, PTFE/Graphite & EPDM

Pressure: 0 – 25 Bar

Media temprature ranges covering –10°C + 180°C
Who are Bürkert?
Bürkert has been established for over 40 years in the United Kingdom and Ireland and Bürkert have worked hard to develop and build an experienced premier and partner distribution network. BM Engineering Supplies and Bürkert has a long established distributer partnership, which means you do not have to look far to source Bürkert's cutting edge valves, controls + instrumentation. 
Speak to BM Engineering Supplies today about our complete range of Bürkert Steam Valves by calling 0141 762 0657 or email sales@bmengineering.co.uk.