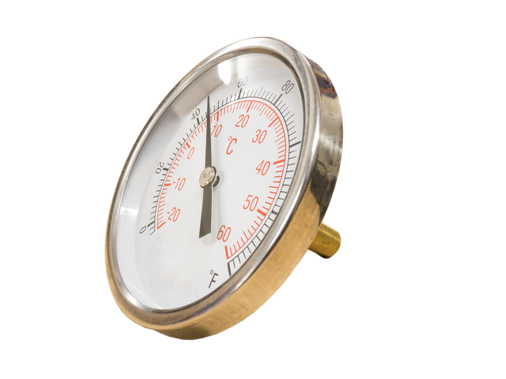 Thu 26 Apr 2018
How to Calibrate a Temperature Gauge
Calibrating temperature gauges used in your process is extremely important and ensures that your devices measure accurate temperatures at all times. At BM Engineering, we supply a range of temperature gauges spanning across several different sizes and immersion lengths. But how do you calibrate these important pieces of equipment? In this article, we will be explaining how to calibrate a temperature gauge and discussing where to buy temperature gauges.
Why calibrate a temperature gauge?
There is an array of reasons why you should calibrate your temperature gauges. The main ones being assurance of consistency and for safety purposes. Calibrating your temperature gauge ensures that the device measures accurate temperatures at all times. This is especially important for food and beverage related processes where quality control and uniformity are imperative. In industries such as pharmaceutical and nuclear, monitoring temperature accurately is extremely important to safety.
Temperature gauge calibration methods
There are numerous ways that you can calibrate your temperature gauge, ranging from dry block calibrators to electronic calibrators. At BM Engineering, we provide mainly stainless-steel temperature gauges, also known as thermometers. Due to this, the recommended temperature gauge calibration method for our gauges is liquid bath calibration.
Liquid baths work by heating and cooling liquid to a specific temperature and then maintaining that temperature. They utilise liquid as their calibration medium, which allows for the easy calibration of oddly shaped or sized temperature gauges and probes. Due to their size, and the fact that they do not rely on drilled inserts, more gauges can be calibrated at one time. Liquid baths use an oil medium and can achieve temperatures of -30°c to 200°c.
Where to buy temperature gauges?
At BM Engineering, we are professional temperature gauge suppliers with many years' experience recommending temperature gauges for plants across the country. We can supply temperature gauges in a variety of measuring principles, such as bimetal, gas filled system thermometers and mercury in steel thermometers. While most thermometers we supply are stainless steel, other materials are also available.
We can provide help on how to calibrate your temperature gauge and assist you with recommended temperature gauge calibration methods.
For more information about where to buy temperature gauges, or to learn more about why you should calibrate your temperature gauges, call us on 0141 762 0657 or get in touch via email at sales@bmengineering.co.uk.