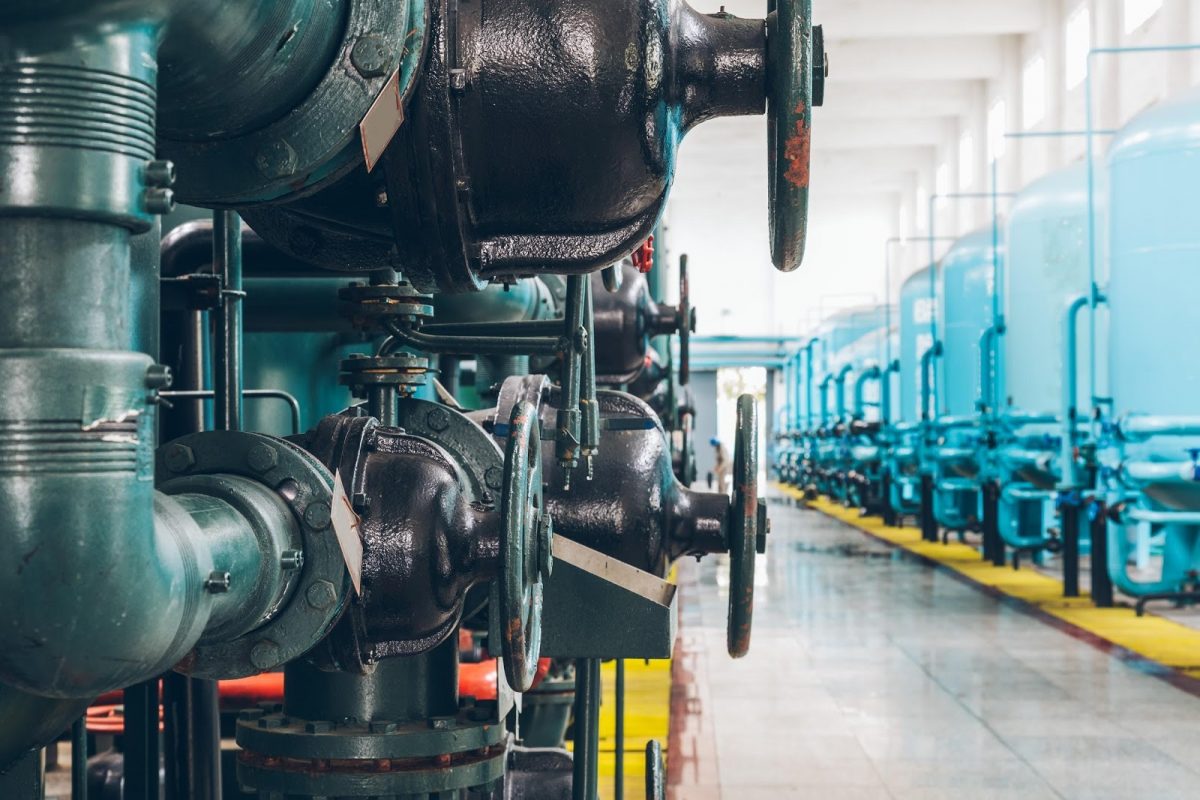 Thu 31 Oct 2019
BME's guide to process valves
As trusted distributors to Scotland's process industry, BM Engineering Supplies routinely supplies businesses of all shapes and sizes with valves designed to suit various different processes. For new customers, we have put together a comprehensive guide to help better your understanding of process valves and which type might be best suited for your particular application.
Why use process control valves?
By implementing a reliable control valve into production processes, businesses can benefit from improved efficiency from chosen applications and ensuring quality for the finished product. Process control valves are designed to effectively regulate flowing fluids such as gas or water in order to compensate for any disturbances which might occur during operations.  
Process valve types and applications
There are a number of different valve types which can be classified as a process control valve. For example, as ball valves perform well after numerous cycles and can close securely after long periods of disuse, these qualities make them an excellent process control valve. Should your application require an automated process valve, ball valves can also be fitted with actuators to make actuated ball valves. Similarly, butterfly valves are suitably equipped for delivering quick shut-off within process applications. However, when used as a process valve for larger pipes, butterfly valves occur less weight and cost compared to ball valves.  While globe valves are capable of precise throttling making them an ideal process valve for high-pressure applications. 
Diaphragm valves

Angle-seat valves
Process valve manufacturers
Here at BM Engineering Supplies, we are seasoned stockists of process control valves from a variety of different industry-leading manufacturers. Over the years we have secured partnerships with many revered process valve manufacturers such as Bürkert, INOXPA and Valsteam ADCA to name a few. 
As leading process valve manufacturers, we have access to Bürkert's complete range of process valves designed for use with a variety of shut off applications. From ball and globe valves to diaphragm valves, all Bürkert process valve types can be supplied as pneumatic or electromotive variants upon request. For processes with stringent hygienic requirements, we can supply INOXPA's complete range of hygienic ball and butterfly valves. Manufactured from stainless steel, these process control valves provide the highest levels of cleanliness for industries where products must be fit for human consumption. Finally, we stock Valsteam ADCA's complete range of ADCA Pure equipment designed for effective steam treatment in high purity systems. Alternatively, we can also provide steam process control valves from Valsteam ADCA such as their PV25S model which can be applied for use with a wider variety of media types.
Buy process valves
To discuss your industry's process valve requirements, speak with BM Engineering Supplies today 0141 762 0657, email sales@bmengineering.co.uk or complete our contact form and a member of our sales team will get back to you as soon as possible.