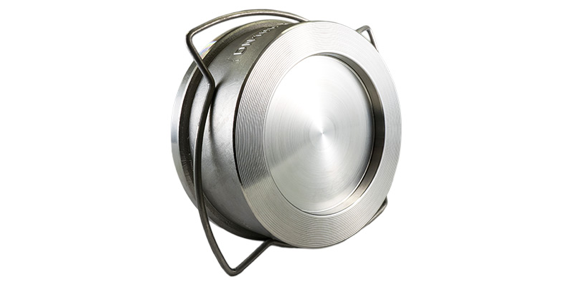 Mon 15 Oct 2018
The definitive guide to BM Engineering's stock of valves
At BM Engineering Supplies, we stock a huge array of valves, ranging from ball valves to knife gate valves. The different types of industrial valves we can offer are suitable for a number of different applications, industries and systems and are sourced from well renowned and established manufacturers of industrial valves from around the world. In this article, we will be providing you with a definitive guide to our stock of valves, walking you through the different types of industrial valves we offer.
Guide to valves
At BM Engineering, we are seasoned industrial valve suppliers and have been supplying valves all over the UK and Scotland for many years. Some of the industries we supply valves to include:
Distilling

Food and beverage

Pharmaceutical

Renewables
Our experience makes us well qualified to help you with your valve selection, design and sizing for all your industrial valve applications. Below you can view some of the exceptional valves we supply here at BME.
BM Engineering stocks a wide range of ball valves, in sizes ¼" to 6″, from brands such as Unitech and Inoxpa, to suit an array of processes. Our ball valves range from general purpose two-piece ball valves, v-ball control valves and hygienic valves, to heavy duty ball valves for steam. We have a variety of sizes, end connections and materials to suit many applications. 
We can also supply actuated ball valves on a next-day basis if you require automation for your process. Our actuated packages include: AtEx Ex-i and Ex-d, AS-i and 4-20mA control, which can all be assembled, tested and dispatched on the same day.
At BM Engineering, we stock quarter-turn actuators, which suit (but are not limited to) our ball valves and butterfly valves. We have the ability to add control and indication features, such as position feedback and Namur solenoid valves. We provide actuated valves from top manufacturers of industrial valves including Bürkert and Max Air. 
We also have in-house testing facilities for AS-i, Exi & 4-20mA control valves. Various other types of actuated valves are available on request, such as angle seat valves, globe valves, diaphragm valves, 3-way valves, and electrically actuated valves.
At BM Engineering, we have an array of Non-Return Valves on offer. Stocked valves include:
Wafer swing check valves

Wafer spring-disc check valves

Inoxpa 72700 check valves
Other types of non-return valves available from BM Engineering include:
Ball NRVs

Diaphragm NRVs

Fully flanged swing check NRVs

Stop check NRVs

Lift check NRVs

In-line NRVs with screwed or weld connections 
BM Engineering Supplies provides a wide range of knife gate valves, which are so-called because of their ability to cut through media containing solids. We are proud partners of Orbinox UK and hold stock of their knife gate valves in sizes 80mm to 600mm. Both handwheel operator and pneumatic double acting cylinder versions are stocked in cast iron and stainless steel. We stock Orbinox EX and EB knife gate models. Click here for more information.  
Globe valves are commonly used to throttle, open or close flow in a system. At BM Engineering, we supply handwheel operated as well as actuated globe valves in sizes ½" up to 6". The globe valve brands we work alongside include Valsteam ADCA and Bürkert. 
BM Engineering Supplies provides a wide range of butterfly valves that are a lightweight and cheaper alternative to many other types of valve. From brands such as Unitech and Zwick, our stock of butterfly valves are a cut above the rest. Some of the types of butterfly valve we offer include: 
Resilient seated Wafer & Lugged butterfly valves

PTFE seated wafer & lugged butterfly valves

Triple-offset Wafer & Lugged butterfly valves

Triple-offset Double block and bleed valves
We hope this definitive guide to our stock of valves has given you all the information you need. For more information, please feel free to get in touch on 0141 762 0657 or via email sales@bmengineering.co.uk. If you would like to learn more about the different types of industrial valves we can supply click here or use the contact details above to get in touch.